The pandemic had taken the world for 2 years.
And now everybody knows about all accessories to prevent bad posture. Remote working, people suddenly love standing desks, and ergonomic office chairs, and live healthier with desk bikes or walking pads. That's not a surprise
But do you really know all types of chairs? Guess what, saddle chair is not a new word recently added in Merriam-Webster. In fact, the first saddle chair has its roots in Scandinavia, where it was first introduced in the 1980s as a way to improve posture and reduce back pain among workers.
And surprise, it's super cheap. You can't find a good office chair for 100 bucks, but a right-fit saddle chair. This type of chair is an amazing option for budget
Let's get back to history. A saddle chair is designed to mimic the shape of a horse's saddle. The chair has a seat that is shaped like a saddle, with a raised front and back, and a dip in the middle. The designs promote good posture and now are often used in workplaces but sometimes shown in coffee shops. After years, they are gaining popularity in offices, clinics, and even household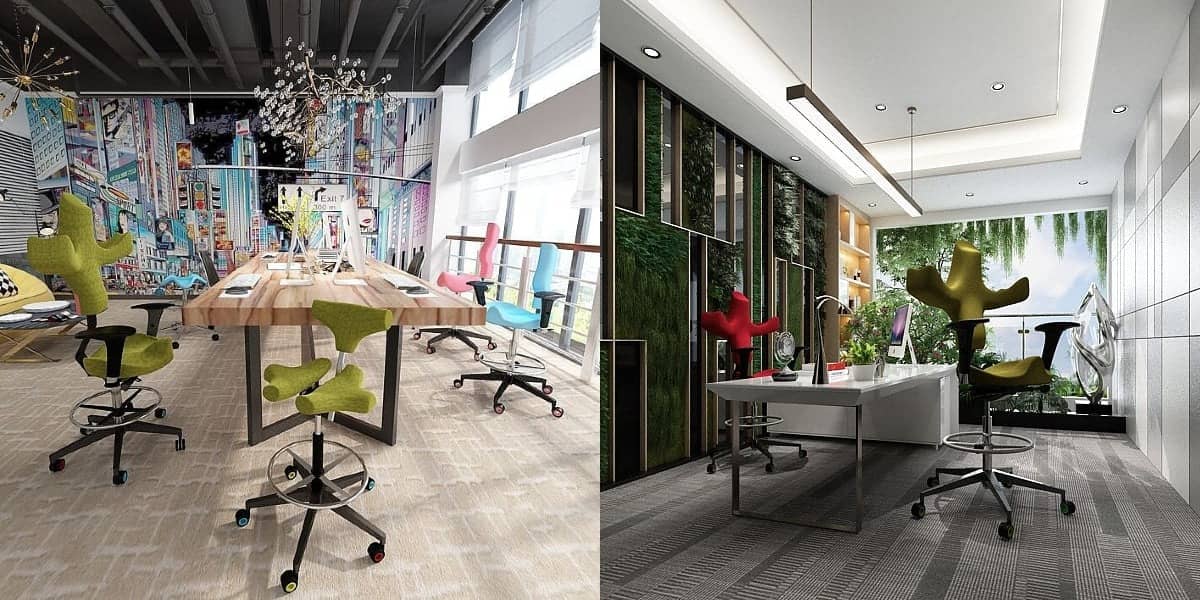 Benefits, yes!
People created this saddle with numerous benefits because traditional chairs may not offer any of them.
Let's start with the primary – posture. Sit with hips tilted forward, naturally aligning the spine in an upright position. That helps to decrease developing conditions such as herniated discs, sciatica, and spinal stenosis.
Second, reducing pressure on the spine, hips, and legs, saddle chairs decrease the likelihood of chronic pain and promote overall well-being.
That's not all. The good news is, saddle chairs are versatile and adaptable to different body types and preferences. Sometimes, you'll go crazy when finding a comfortable office chair that you can sit in for 8-12 hours daily. Unfortunately, not everyone is lucky enough to find the right fit. Some may be overweight, tall, or unable to fit in a wider seat. With a saddle chair, everyone can find a comfortable solution, for at least 4-5 hours.
Cleaning and maintain
Every chair needs to clean and maintain regularly. It's essential
With a saddle chair, you should clean at least once a week
Simply start by wiping it down with a clean, damp cloth to remove any surface dirt or dust. Use a mild detergent or soap if needed, but avoid using abrasive cleaners or chemicals that can damage the surface. Once you have wiped down the chair, rinse it with clean water and dry it thoroughly with a towel.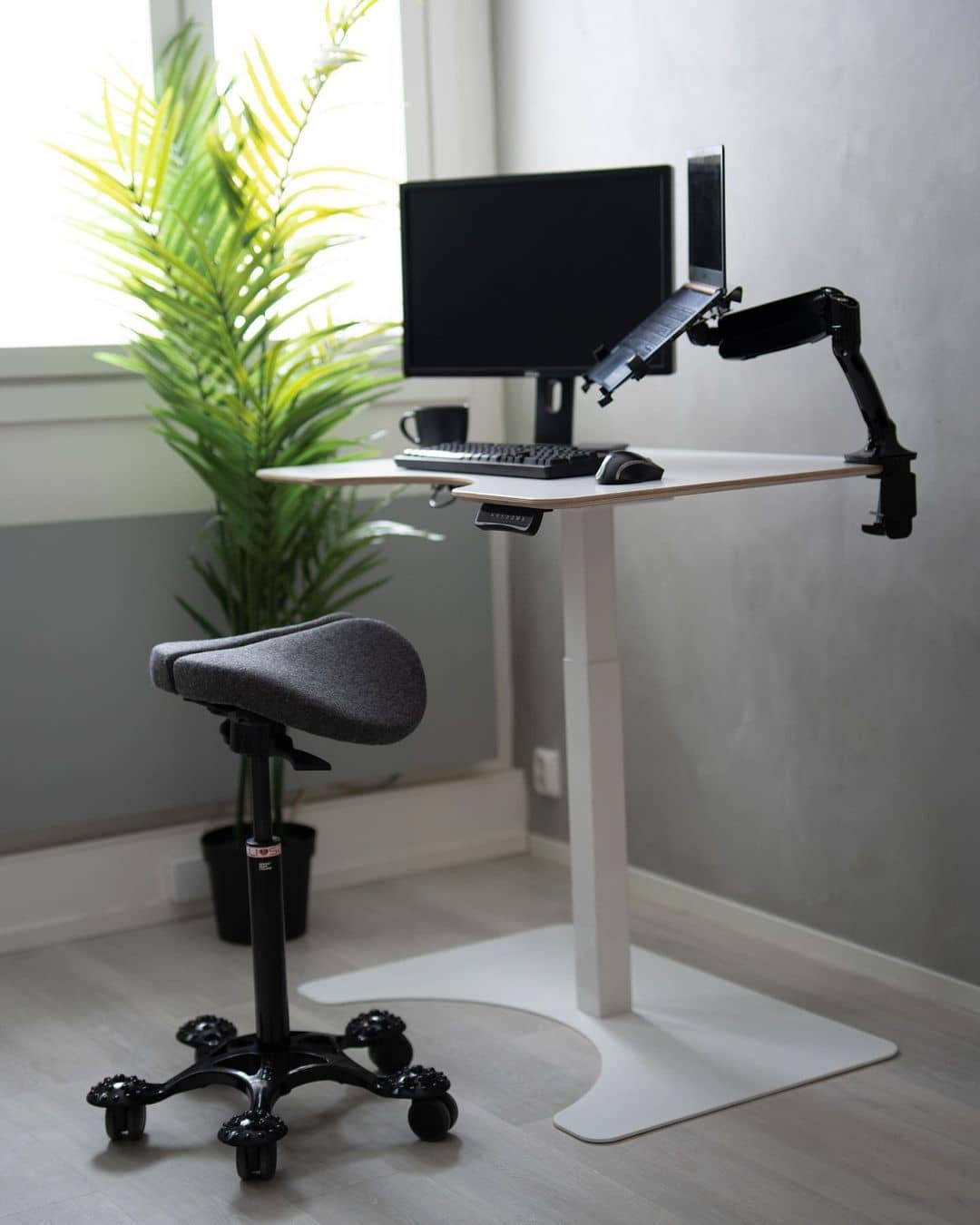 For maintenance, check the screws and bolts regularly. You want to see they are tight and secure. If you notice any looseness, tighten the screws asap. Also, check the seat and the base for any signs of wear and tear.
What types of people are most likely to use saddle chairs?
Saddle chairs are an excellent choice for the healthcare industry. Dentists, surgeons, and therapists spend a considerable amount of their day seated while tending to patients. Saddle chairs help them move easily by offering better mobility and flexibility
Artists, designers, architects, and other creative sectors frequently use saddle chairs. The unique design of the saddle chair allows them to focus on their work for longer periods
What features for buying?
Adjustable height: the most important factor in order to fit your body size and the height of your workspace
Ergonomic design: Better with a tilting or rocking feature for moving your body slightly while seated.
Comfortable cushioning: A plus point, firm enough to support your body but still soft enough to prevent pressure points.
Durability: Look for high-quality materials including leather, vinyl, mesh, steel, and aluminum.
Mobility: Wheels or casters are easier for moving
Adjustable tilt to maintain a neutral spine
A few good options we recommend
Antlu Saddle Stool Rolling Chair
This adjustable hydraulic stool is a good option for putting in salons, Kitchens, or Medical rooms.
Not only functional but also stylish, available in a variety of colors (Black, Beige, Gray, White), and with a larger range of adjustable heights (21-28″), which is about 4 inches taller than regular stools, this makes the chair comfortable to use for long hours, especially for those who need to sit at a higher desk or counter.
The stool has a weight capacity of 400 lbs, so strong even for big guys. And the cushion and wheels on this stool are free to rotate, very useful in spaces like the kitchen, office, salon, clinic, or anywhere when mobility is crucial
About the cons, the stool comes with a 1-year warranty, which is relatively shorter
KKTONER Rolling Saddle Stool
An excellent chair for anyone looking for a comfortable and versatile seating option under 4 hours. Over that, you get a big problem!
KKTONER designed the saddle stool's frame with plastic to make it lightweight. Actually it is, with 5 different colors: Black, Blue, Pink, White, and Yellow, the chair look really cool
It can hold up to 300 pounds, not strong enough but fit most standard users. And 360-degree swivel and five rolling wheels you can easy to move around
And the cons, there is no sign of warranty! Same as other cheap saddle chairs out there!