It may seem impossible getting kids to sit down and do their homework. After spending most of the day at school, they are assigned homework to practice what they have learned from their teachers on their own. For this reason, homework is one of the most important parts of a child's learning process.
It is understandable that kids today have difficulties with motivation and procrastination. In the age of constant stimulation from technology, it can be a challenge for anyone to sit still. How can you focus on one task, when there are so many distractions?
Kids especially suffer from this problem because they love to always be in contact with their friends on the Internet. This means it is especially important for parents to make a special place in your home for homework— a space free from distractions.
When kids are having trouble focusing on homework, the problem may be where they are working. In order to best serve their mind, they need to do homework in a suitable environment for learning.
How is a schoolwork environment different from home?
Children start their days sitting at school desks with rigid seats. If any parents think back to their time at school, it's easy to remember just how uncomfortable those seats are. Schools buy desks for kids for the sole purpose of utility and function, rather than comfort. In order to run an efficient school, desks and chairs have to be washable and stackable. It's not wondering why some kids have so much trouble paying attention.
At the home, we want our kids to succeed in learning from their homework. Therefore, it is best to have a set up for them to do their best work. You may think that a hard chair and desk will keep kids focused. On the other hand, some people think working on a relaxing couch is a good idea. However, the best way to focus, in fact, is a more moderate approach.
To work efficiently, it is important to feel comfortable—but not too comfortable. Ergonomic chairs are a great solution in this "happy medium" area.
While some ergonomic chairs are made for comfort and luxury, others are specially crafted to focus on work-related tasks, including homework sessions. Just like in an adult's office environment, children work best in a comfortable but firm chair. Instead of feeling uncomfortable and bored, ergonomic chairs assist parents with getting their kids to sit and focus.
Where do kids typically do their homework?
School, homework, and play are the natural activities each child spends their time doing each day. Understandably, kids want to minimize the amount of time they spend on homework each day so they have more play. Children typically take a break after school for a snack or even wait until after dinner to do their homework. As soon as they get started, if they have the proper workspace, kids will finish their work faster and get right back to the recreational activities they enjoy.
Too often, kids fill out worksheets and study for tests in the middle of the common area of the house. Spending hours on kitchen table chairs does not make homework any more pleasant. Plus, afterschool math problems seem to be the last way kids want to spend their time. Sitting on hard wooden chairs make kids get antsy. They are even more uncomfortable and want to get up and move around.
Beds are even worse. If a kid is doing their homework in bed, they could just as easily be on electronics or even fall asleep. One way to keep kids more focused is by making the place they sit and do homework more comfortable. Ergonomic chairs allow for kids to have their own space that feels special. That way, they know that when they are in their study area, they get the work done.
Ergonomic chairs that are best for kids
When looking for an ergonomic chair for a child, the chair should have comfort, strong back support, and adjustability. One example of a chair that has these qualities is the AvoChair, an eco-friendly ergonomic chair with a soft cushion and padded armrests. The AvoChair has adjustment features for reclining and the arms, as well as the seat height.
Here's the AvoChair by Autonomous, which also comes in black, blue, and tan:
Kids have fun when they can change the setting of the chair. Some children may not ever look forward to homework, but if they feel special, then it can help to make them feel happier about spending time working at home.
An ergonomic chair is an investment in years of studying
The older a child gets, the more time they will spend doing schoolwork. An ergonomic chair can be a beneficial investment in their education. As they continue to advance in school, it may be more difficult to do homework. With all of the adjustable features that come with an ergonomic chair, there is no need to worry about buying new furniture as they grow.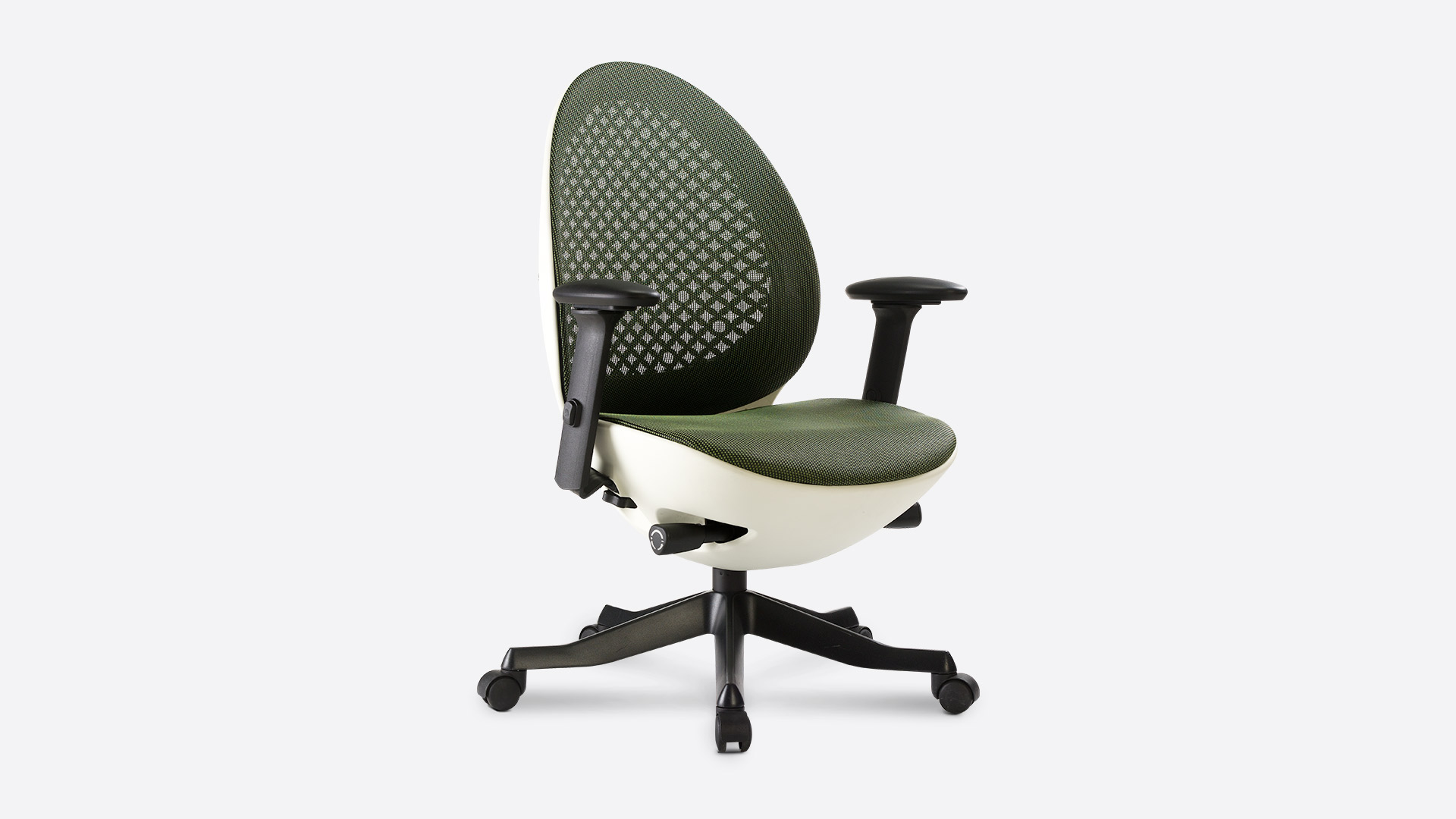 All the up to college, students spend hours at a desk studying and writing essays. It is important for them to have a solid chair where they can sit down and get work done. The ergonomic chair is great for dorm rooms because the chairs are meant for long hours of sitting down at work. Plus, with the quality and durability, the chair will last through years of school.
What do teachers recommend to help students struggling with homework?
Last, here are some tips and tricks for parents:
Do homework at the same time every day to build a routine

Have a special homework area, set up with everything they need

No technology, period. This includes tablets, cell phones, and the TV
Being forced to sit and write can be a daunting task, but it is important to set your child up with a workspace where they will succeed.