Technology continues to improve as the years roll by and everyone wants to be a part of the revolution. Phones are becoming smarter, cars are becoming more sophisticated, computers are taking over virtually everything. With such a wave of revolution on our hands, you cannot afford to be left behind. Your home can be made smarter as well. All you need is the knowledge on the things you need to convert your apartment into a modern one. In this article, we will be discussing the designs and gadgets that will be necessary to transform the current looks of your home.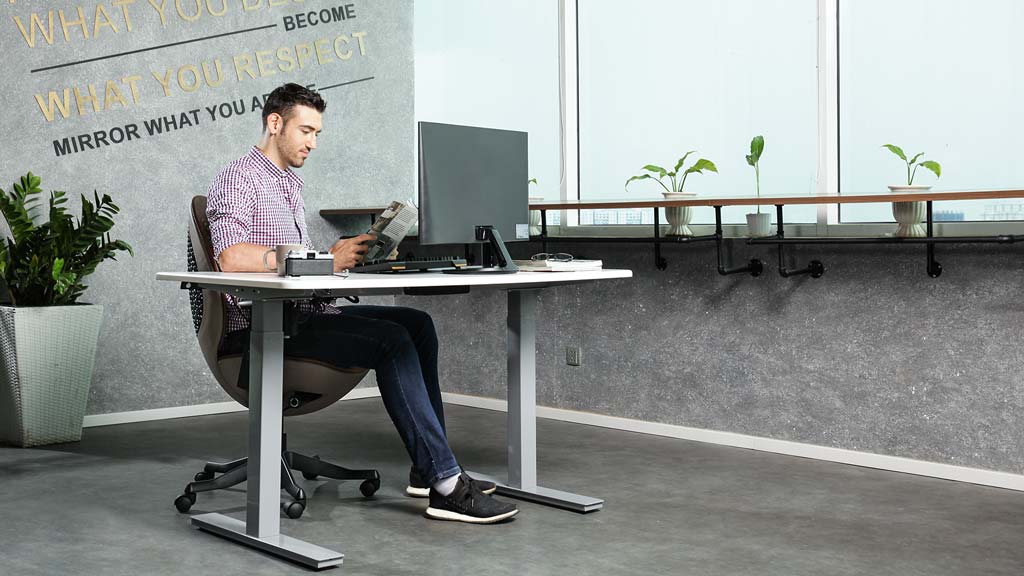 Basic Elements of a Modern Home
Before you move into any new apartment, there are some things you need to first put in place. These things constitute the basic elements of the home. You may not have the opportunity to do it again with your properties already in the apartment. Below are the three most important basic elements that you should put in place before moving in.
Bright Colored Paints or Wallpapers
The floors and walls of your home are the very first areas that need to be worked on. In fact, these two areas must be completed before moving into the apartment. If you will be using paints, you need to go for bright colors to make your apartment look more alive. Bright colors have the ability to reflect light at night thereby enhancing the beauty of your apartment.
If you will be intermixing colors, you must ensure that the colors complement one another. Although you can choose complimentary colors simply by comparing them with one another, it is best if you go online and search for "color schemes". You will find a host of complementary colors that have been used by several people in their past designs. It is easier for you to make the best choice when you have a host of options to choose from, rather than you making your own design. Just don't forget to choose bright colors.
Wallpapers are in high demand because they are more attractive and easy to install or remove. There are different types of wallpapers out there but the most common types are vinyl, solid sheet vinyl, vinyl coated fabric, and vinyl coated paper. These wallpapers have several distinguishing characteristics. The vinyl wallpaper is, however, the most popular due to its versatility. It is easy to install, clean, and remove. In terms of design, there are a lot you can choose from. The decision on the best for your apartment is yours to make. You will be presented with some options at the store where you intend to purchase from. This will make it easy for you to decide on the most attractive design for your apartment.
Attractive Floor Covering
In the past decade or so, this wouldn't matter. Any material can be used to cover the floor and no one really cares. If you intend to live in a modern apartment, you must not follow this line of thought. As long as you have designed your walls to look more attractive, you need to extend the same effort to your floor. Some options you can choose from are hardwood bamboo floors, graphite black and white floors, concrete flooring, carpet tiles, cork flooring, etc. These are the most popular options out there and you can choose any, but the color needs to rhyme with that of your walls.
Lighting
A few decades ago, architects do not attach much significance to lighting. The rooms then were closed-off rooms with small windows. The interiors were traditionally made to look dark and without much ventilation. Things have now changed for the better and there are various lighting designs out there with various illumination patterns. This essentially gives you the idea that Lighting is as important as every other item needed to transform an apartment into a modern one. When it comes to choosing the best lights for your apartment, you can choose any, as long as it is bright enough to expose the beauty of your apartment at night.
Best Gadgets and Accessories for a Smarter Apartment
Modern home designs should not only be about the colors and general beauty of your apartment. Tech gadgets that make life easy also need to be included in your plan. There are a lot to choose from and it may not be easy for you to identify all you need at once. For this reason, we will be discussing the most important ones below. Although some are quite expensive to purchase, others are in the affordable range.
NetGear Arlo Q
The NetGear Arlo Q is a smart 24/7 security camera designed to capture activities taking place within your home during the day and at nights. It comes with enhanced features which makes it quite easy for you to use and operate it. The 1080p HD camera captures pictures in details and the 2-way audio makes it possible for you to listen and talkback right from your smartphone. With the night vision feature, you can clearly see every activity occurring at nights. The NetGear Arlo Q security camera is compatible with Amazon Alexa, Google Assistant, IFTTT, and Stringify. With any of these apps, you can issue commands to the camera right from your smartphone.
Ecobee4
Ecobee4 is a smart thermostat which helps you stay more comfortable in your apartment. It comes with sensors that can be placed in your favorite rooms. These sensors gather information on the conduciveness of the rooms where they are placed and send the information to the main device. You can now decide based on the information if you would prefer to be in one room or another. The Ecobee4 supports Amazon Alexa which allows you issue voice commands from your smartphone to control the device.
Amazon Echo
Amazon Echo is a smart and interactive speaker which is designed to work with voice commands. You need to use the default wake-up word "Alexa" or set a preferred wake-up word for it. Once you mention this word, the speaker comes to life and is ready to take the next set of commands from you. Even while the speaker is blasting music, you can still control it with your voice. All you need do is say the wakeup word and the speaker will be ready to take the next instruction. It is capable of music playback, creating to-do lists, streaming podcasts, setting alarms, playing audio books, and providing weather information. The first and second generation of the Amazon Echo is currently available while the third is on its way.
Philips Hue White A19 Smart Bulb
You need to consider a smart bulb to complement the other smart gadgets you are purchasing for your modern home. The Philips hue A19 smart bulb is designed to enhance your home with soft and controlled lightening wherever you are. It also comes with a smartphone application which enables you to automate your home lighting experience. It is compatible with Amazon Alexa, Google assistant and Apple home kit. To install the bulbs, simply screw them into your desired lighting location, download the Philip hue app on your smartphone and pair it with the hub. You can now issue commands from your smartphone to control the bulbs from anywhere within your apartment.
Nest Hello Doorbell
The ancient method of knowing who is at your front door is to peep through a peephole on your door. In that case, you will need to leave whatever it is you are doing and walk up to the door. This is obviously not what you want in your smart home. The Nest Hello doorbell is a modern way of knowing who is at your door without taking off your hands from what you are doing. It is designed with face recognition ability which allows it announce your visitor names on arrival at the door. You can also set it up to notify you when a particular person walks past the area covered by the camera. The Nest Hello doorbell comes with a lot of features which will definitely make your home smarter.
Samsung Smarthings
Samsung Smarthings is a simple DIY smart home device designed to add some smart features to your home. The little device provides you with a lot of options to take full control of almost everything within your home. It combines with an app on your smartphone to enable you issue commands from anywhere within or out of your home. With Samsung Smarthings, you can basically command various compatible devices within your home to perform their various functions. It works with several home security systems, light switches, door locks, socket outlets, thermostats, wireless speakers, Z-wave and Zigbee products, and many others.
Autonomous Standing Desks
It is natural for smart homes to have a computer or gaming console. Whether you want to extend your office work to your home, carry out assignments, or enjoy your favorite game, you will need a desk. There are several desks you can buy but it is better to buy an adjustable standing desk. Remember that this post is about making your home smarter. It will not factor in if you have to suffer fatigue after using your desk for a few hours. With Autonomous standing desks, you can easily switch to a standing position after a few hours of sitting and vice versa. It easily slots into all smart homes complementing every other gadget within the apartment.
Autonomous Ergonomic Chairs
It is somewhat difficult to talk about desks without mentioning chairs. If you will be buying the Autonomous standing desks, you definitely need a chair to match it. The regular unadjustable chair will not be the best in this case. You need a chair that can be adjusted just as your desk can. You also need a chair that will not cause you to feel pains after a few hours of use. Autonomous ergonomic chairs are reliable and able to adjust in almost all directions. It is definitely a good idea to add it to your list of smart home gadgets.
Electric Curtains
Curtains are known to add an extra level of beauty to the interior of all homes. It can be difficult at times to open and close curtains especially if they are high. At times, you may want to open or close the curtains but feel weak to get up from your sitting or lying position. Electric curtains effectively solve these challenges. You can easily open and close your curtains from your smartphone without getting off your bed. Some models also allow you program your curtain to open or close automatically at certain times of the day. There are a lot more customizations you can do with electric curtains.
Conclusion
A modern home starts from your mind. You need to think about it, visualize it, and then take the necessary steps to achieve it. It is easier to build a modern home if it's a new apartment and you have not moved in yet, than to try to convert one you currently live in. Either way, it is still possible to make your home smarter.
If it's a new apartment, you need to consider the first ideas in this post. Painting, floor covering, and lighting. Remember that they all need to complement one another. After these basic designs, you can then move on to purchasing some or all of the smart gadgets we have discussed in this post. It is advisable to start from the most important. If your workstation is more important, start by purchasing the Autonomous standing desk and ergonomic chair. If controlling things around you remotely is more important, start with the smart devices discussed above.