How to set up a perfect office room?
Well, we are here to help you do that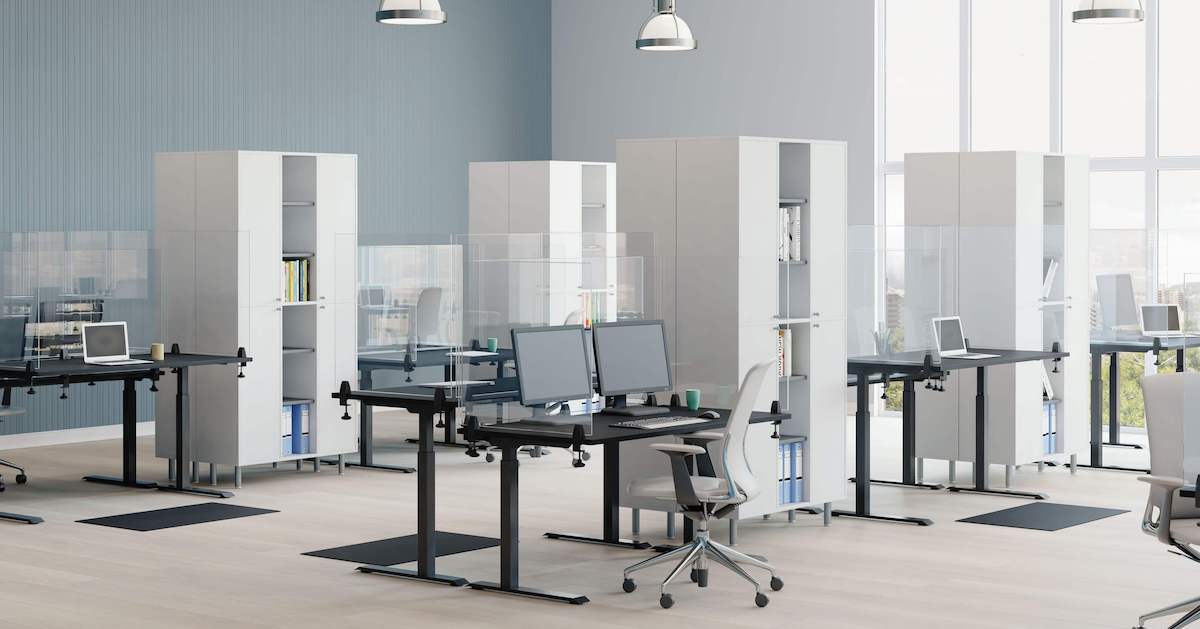 First, Modern Home Office Design and Décor Ideas
Customize your home office with unique features to improve productivity and encourage focus. Here are design and décor tips for creating an office that inspires you to chase your goals.
The work-from-home culture is gaining momentum as more people embrace the gig economy. Besides, just about everyone will bring work home at some point, whether it's paperwork or tasks saved on a laptop.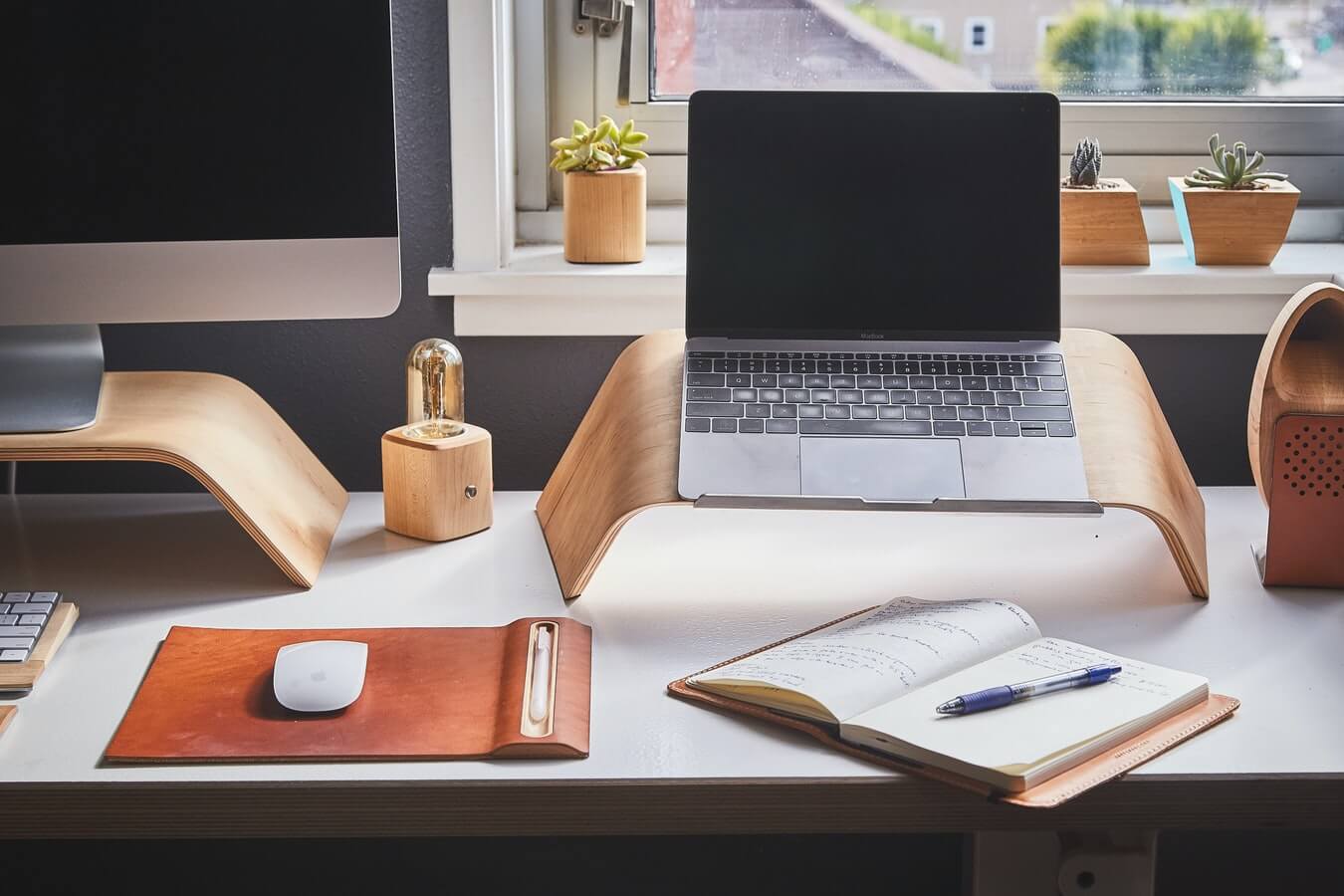 A home office falls somewhere between home life and work life. It's a part of your home, but this should not mean you cannot make it secluded and suited to focus. Your home office should be isolated and soundproofed to ensure you're not derailed by distractions coming from your home.
Additionally, your home office organization should be practical and comfortable. A well-lit, organized space will meet your needs for producing quality work. The best home office layout ideas encourage creative thinking and trigger a sense of wellbeing. 
From home office accessories to furniture, you should adopt a theme that resonates with your work philosophy. For inspiration on your next project, here are home office layout and decor ideas you can implement to build a work-from-home sanctuary.   
Small Writing Desk in the Bedroom 
In cases where you don't have enough space to build an office, you can try different small home office ideas. One is having a small writing desk in your bedroom. While this is not an ideal space for an office, you may lack options. Smaller profile writing desks are stylish and can double as a nightstand or vanity.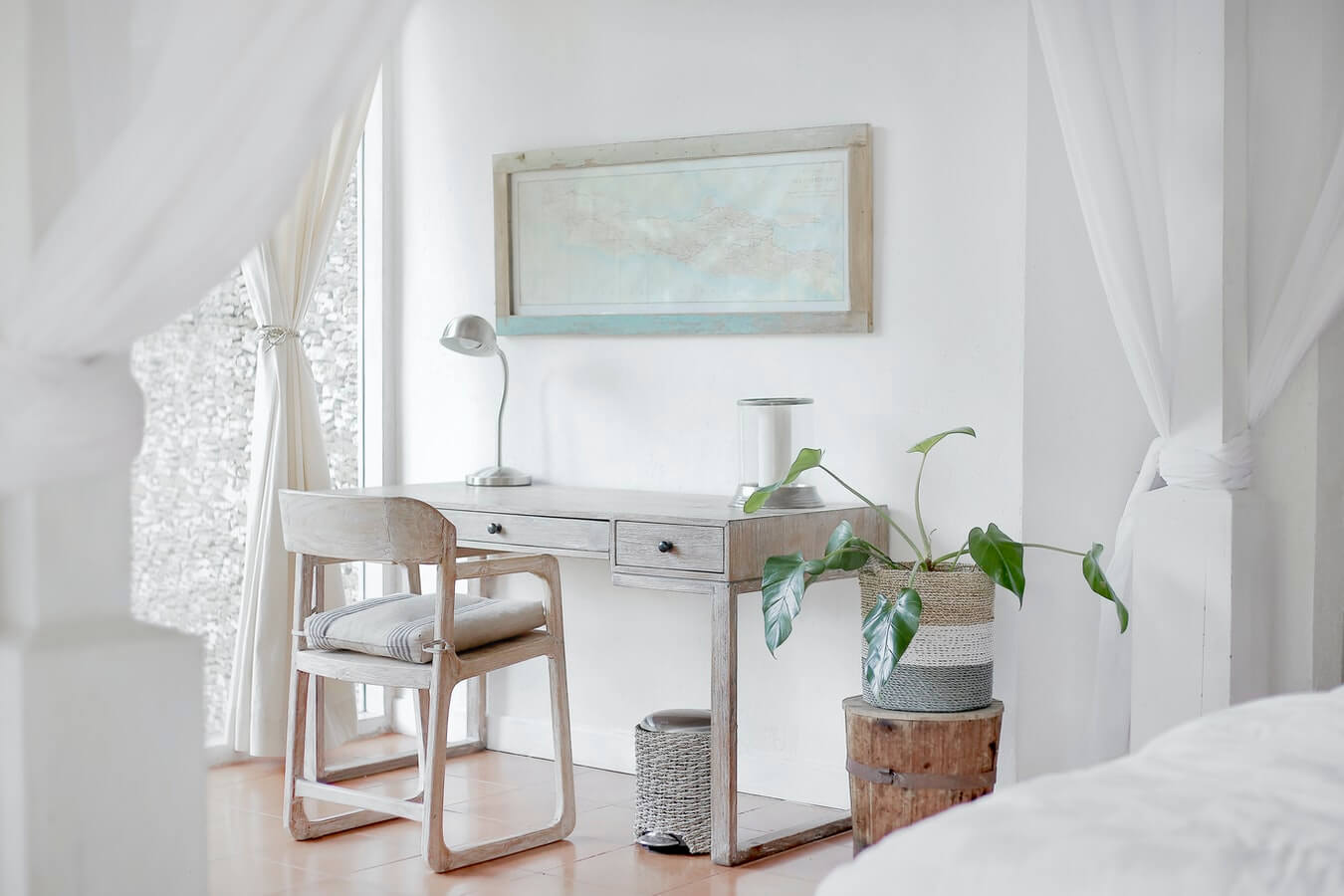 It's a lovely accessory for your bedroom if you don't do heavy tasks at home. Add life to space with some flowers, a framed photo, or a beautiful lamp, and your small office will blend well with the rest of the bedroom.
Be Strategic About Accommodating Two Desks 
If you share the office with one or more people, you might need to accommodate multiple desks. Such an idea can turn into a mess if you don't know how to place each home office desk. Think about a good furniture arrangement.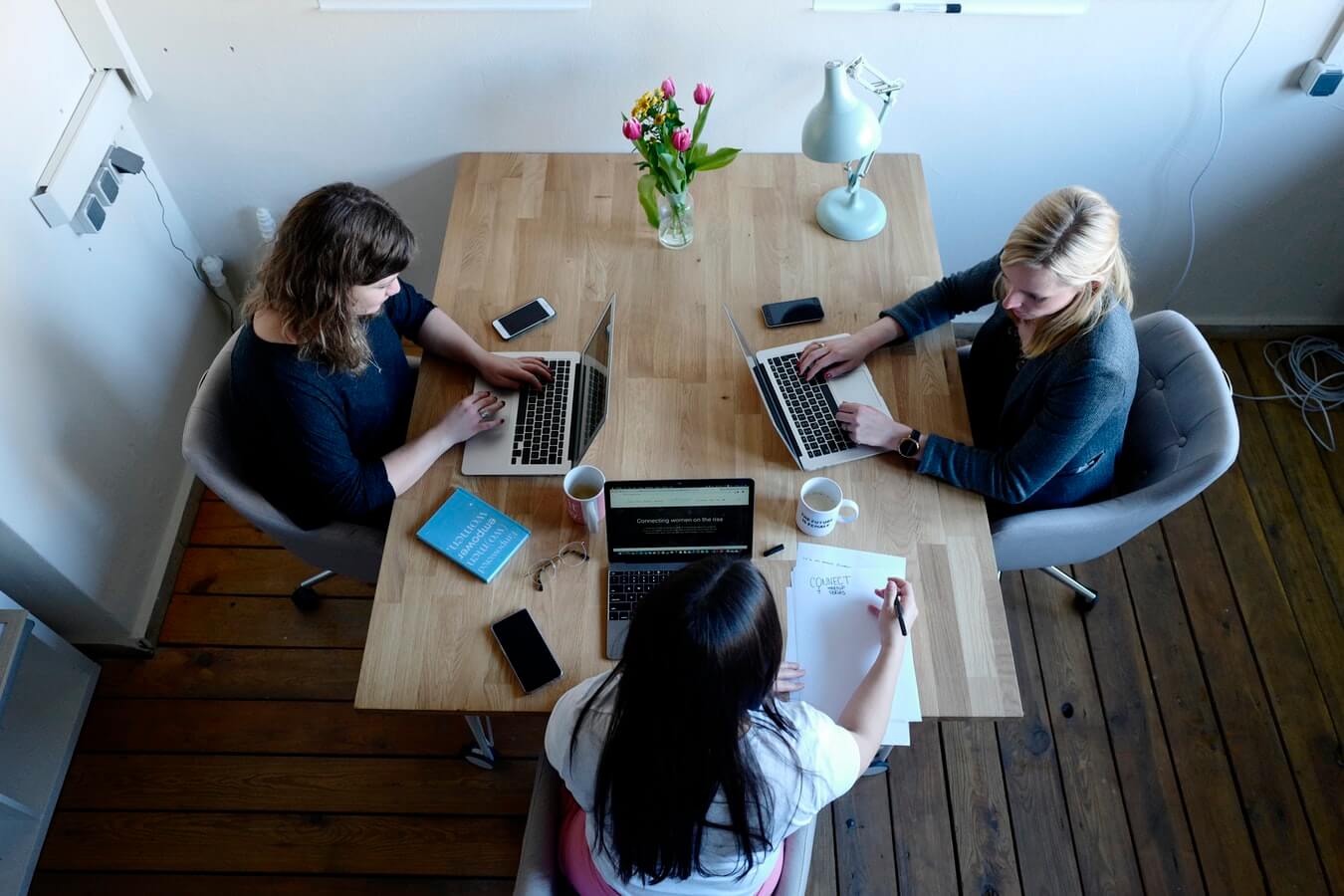 For a setup that encourages collaboration, think about partners' desks. They can be beautiful and will allow you to discuss stuff if your work requires that kind of interaction. However, if you want to focus on your tasks despite sharing the office space, you should go for a setup that promotes concentration.
Perhaps you can place each desk in opposite corners or use a screen to create partitions for privacy and concentration. If the desk is shared with family members, consider building shelves that can hold containers and attractive baskets for storing incomplete work.
Create the Option to Stand
If you clock long hours, you need a modern desk that can accommodate sitting and standing positions. It's important to switch positions throughout the day to decrease blood pressure and prevent back pain. You will be more comfortable when you create a work environment that does not strain your body.  
Incorporate Storage
Home office storage is an integral part of creating a healthy work environment. If the budget affords you the opportunity, you should integrate customized built-in storage units that suit your needs. For example, you can incorporate a hidden Murphy bed, so the room can double as a guest room if needed. If built-in storage spaces are not possible, you can use a daybed that also works as a sofa. 
Find items with underneath storage to maximize space. Floor to ceiling shelves is also effective if you have a lot of books and items to store. You can also use these spaces to display photos, souvenirs, art pieces, and other items that inspire you.  
Minimalist Work Space 
Nobody works efficiently in a chaotic environment. Your modern home office should have a simple layout that is easy on the eye and functional. To achieve this, organization is key. Don't tuck equipment into corners and drawers. Use the vertical space to create storage and clear the spaces around your desk. 
Consider hidden storage units that blend seamlessly with the walls. Minimalism also concerns the choice of color palettes for your office. Go with strategically placed accents and use white to increase the length of the space.
Choosing Color 
Your home office paint colors communicate a powerful message and could be a good way to set your work area's tone. Pick colors that speak to you, not trendy ones. Colors that give you the perfect background to focus on and implement your projects should be top on your list. Talk to a professional home maker for ideas on how to use color as a tool to enhance creativity and focus.
For example, a chocolate-brown color adds a grounding element to your room. You can use accents in different areas, ensuring a smooth transition between colors. 
Also, consider adding a statement wall, which would work well on the same side as the bookshelf. A bold pop while maintaining neutrality across the rest of the space is a good aesthetic addition. Through color, you can make a happy place that you will always look forward to.
A Statement Painting 
The point of home office decor is to create an intimate space that speaks your language. It's an effort to bring work home without carrying with it the corporate rigidness. Nothing exemplifies this level of freedom than a statement painting. Your home office is not like any other area in your home, so you can take risks with furniture choices and art.
Art is not only suitable for your main rooms, but it could be a powerful element to add character to your office. Beautiful art can create an elevating atmosphere. If you have tall bookshelves that touch the ceiling, you can throw in a few artful objects, besides the books.
Turn the Hallway into an Office
With many people working from home, setting up an office in a hallway is among small home office ideas you should try. It's a practical solution for a couple sharing office space in a space-limited home. Because the office is situated between open walls, it instantly feels larger.
You can add a glass at the center, which should act as an additional desk and a conference table. The reflection from the glass makes the office appear cozy and more open. There are many floating desks you can order premade that will work perfectly when setting up an office in your hallway. For a custom feel, add several coats of paint for a contrast between the walls and the unit.
Focus on Lighting 
Bad lighting can ruin a perfect layout. If you have bright ideas, you need to also think about making your rooms brightly lit. The first answer for lighting is getting as much natural light as possible. However, if this isn't an option, you should install lights that will showcase the wonderful layout. For small offices with limited desktop and floor space, add narrow scones. Besides overhead lighting, you could also add a reading light for the nights when you have to attack piles of tasks.
But be deliberate when choosing lights for your workspace. Research shows white light improves productivity, while yellow often makes you feel less productive and tired. Cooler, more bluish-white light will improve your alertness and lowers melatonin, which induces fatigue.
Add Plant Life 
Dashes of green will elevate your room's mood. Besides having exquisite home office furniture, you can breathe life into your space through plant life. Aspire to achieve a balanced home office that is comfortable, clean, ergonomic, and practical. 
A lovely plant is a good way to keep you feeling clean and calm. It looks pretty and cleans the air. There are different plant varieties you could use in your home office, including the snake plant and the ZZ plant. These are lovely and are perfect for cleaning the air. They are also low maintenance.
Asian Influences   
You could also go with something bold. Asian influences borrow from Asian roots and feature vibrant hues with a blend of antique Chinese rug and vintage framed photos. The room should also offer plush seating for work breaks and casual meetings, and a sleepover sofa would make it double as a guest room.
Conclusion 
Designing your home office should not just be inspired by hot trends, but by your tastes. You want a space where you can focus and take on tasks. There many elements that make an office accommodating, including good lighting, perfect choice of colors, layout, and comfort features. A home office should be the space you look forward to when you have a backlog of tasks to complete. It should provide a peaceful environment that encourages focus and creativity.  
Even in small spaces, you can create the illusion of a cozy environment by embracing a layout that is inviting and clean. Above all, ensure there are no items that can distract you when you need to concentrate.
Do you have home office layout ideas you want to share?