Are you confused whether to pick a gaming chair or an office chair? Well, both have their own advantages and disadvantages. And these pros and cons relate to your needs as a gamer. Gaming chairs combine ergonomic design with many extra features that include Bluetooth connectivity, integrated speakers, steering wheels and pedals, as well as many other extras. Office chairs don't have these extra features but are available in a sophisticated, ergonomic design to allow extended sitting while maintaining the productivity of the office worker. All of the better chairs have features that support healthy sitting posture so, when it comes to gaming chair vs office chair, a lot depends on your personal preferences.
What Makes a Quality Chair for Gaming or the Office?
A gaming chair or an office chair should that promises ergonomic designed and comfortable sitting for many hours at a time should have a minimum of features to allow the chair occupant to individually adjust the chair. Essential features that every quality chair should have include seat height adjustment, seat depth, and seat pan adjusting benefits circulation in legs. You should also be able to utilize adjustable Armrests take weight off shoulders, a backrest that relieves back muscles, backward tilt options that provide relief to the discs, and lumbar support additional support the lower back. When it comes down to the specific differences in types of chairs, it's quite simple to find what makes an office chair different from a gaming chair.
Office Chairs
Compared to a gaming chair, an office chair is generally less visually striking and in more subtle colors. Although the ergonomic design is of the utmost importance here as well, a simple desk chair may lack some adjustment options such as fully adjustable armrests or a rocking mechanism. In general, a good office chair may also be suitable for playing video games, especially if you are only an occasional gamer and rather have your desk appear more business-like.

Office chairs are essentially ergonomic chairs especially designed for people who spend a lot of time working at their desk. An ergonomic design is included to reduce the strain and fatigue in the back to keep up productivity. These chairs often have business-like executive designs that makes them fit into any room whether it is at home or the office. The expensive models have advanced features including leather accessories, intricate details, or other exciting features.
Expensive models also provide visual appeal and are designed to impress clients and coworkers. Modern Office chairs might surprise you with a multitude of features and designs to fit any budget. If you are looking for one, you should be able to find one to fit your exact specifications and one that is suitable for gaming too. Chair manufacturers have realized the huge gaming industry and when designing office chairs, they also keep gamers in mind. A lot of times, the design of an office chair is similar to a gaming chair, but there are differences.
Gaming Chairs
Gaming chairs differ visually from office chairs. The design of nearly all gaming chairs is inspired by racing themes or that of popular video games. They are available in various colors with many features build in. Complex adjustability and their clever ergonomic design make them suitable for long gaming sessions. Gaming chairs are made for gaming enthusiasts and come in different styles from simple rocking chairs, pedestal chairs, racing style seats to racing simulator chairs. Their benefits often include a high comfortable ergonomic design, gaming inspired looks, multiple adjustment options, and specially designs for long gaming sessions.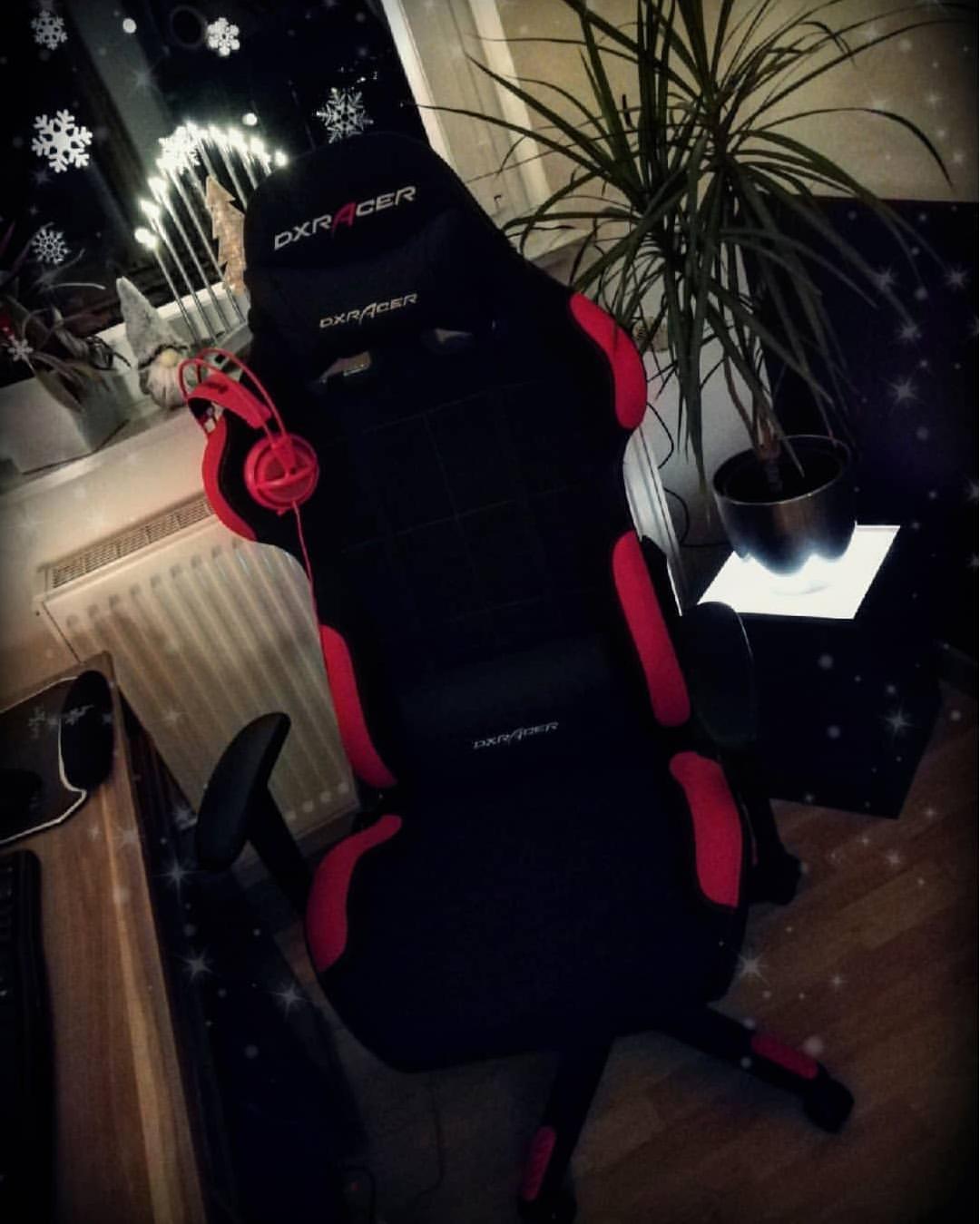 These days, companies are trying to come up with models that work as office chairs as well as gaming chairs. They might look like traditional office chairs, but they offer the functionality of gaming chairs, thereby bridging the gap between the two. Such models offer greater comfort and stability. One example of this is the AvoChair. The design of the AvoChair is futuristic, and something you would see in a movie about outer space. Every element of the AvoChair is designed to look good, as well as focus around the aim of offering maximum support to any sitter's body. The elastomeric mesh back gives the perfect balance between support and airy comfort, while the gentle waterfall style roll-off at the front and soft ellipsoid arm pads remove hard edges.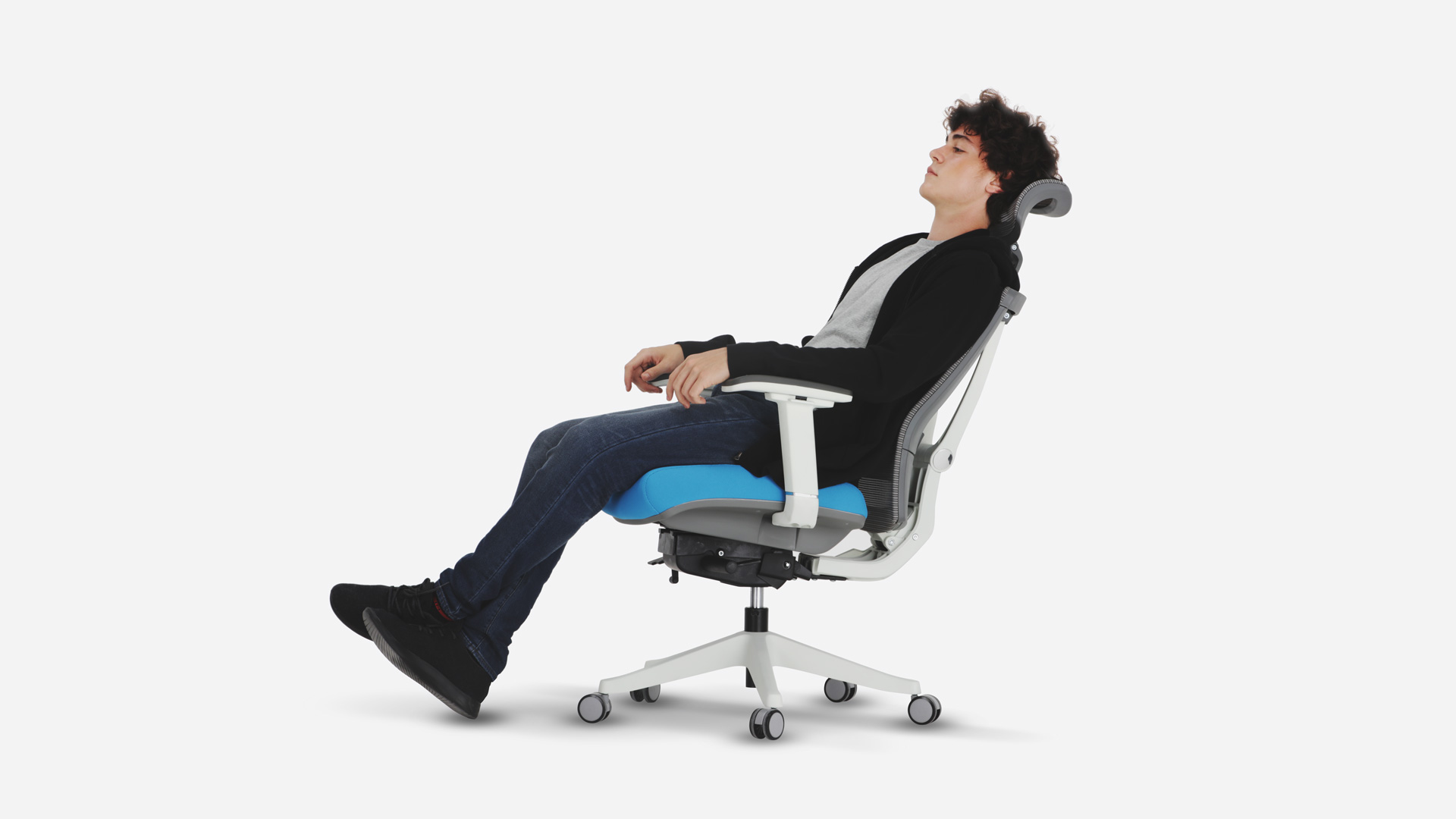 The AvoChair is also sleek and functional. Its clean, minimal, flowing lines are inspired by nature and thoughtfully constructed with health in mind. The Avochair balances the manmade and the organic, for a modern sitting solution that supports natural good health. The look of this chair is technological and fits great in an office or gaming room. That combo is hard to find in many company's chairs, but because of their focus on ergonomic, affordable seating, the AvoChair and all other furniture by Autonomous is perfect for bridging that gap between game room and board room. If you think you may need to use the chair for multiple things, nothing looks professional about the racing-style gaming chairs. The AvoChair, on the other hand, can play for both teams.
Conclusion
In summary, we can say that gaming chairs and office chairs differ from each other mainly in pure optics and design. One is made for the gaming enthusiast in mind the other to provide a simple professional look for your workspace. Both of them, when not really buying the cheapest, are of a high-quality ergonomic design and provide comfortable sitting. So the question about gaming chair vs office chair and which one is the better one depends much on your personal preferences. If you are looking for a striking, comfortable and racing style chair to fit into your gaming den, then opting for a cool gaming chair is the correct choice for you. But if you are looking for a chair you can use for fun as well as business, an office chair like Viva Ergonomic Mesh Chair, Ergochair or Merax is for you.