The need for comfortable office chairs that can reliably provide high levels of comfort for long hours has grown tremendously over the past few years. That's because, today, a huge chunk of our time is spent in the stuck in our chairs. Given that you are forced to sit for about 6 to 8 hours a day at work, a great way to maintain proper health is to invest in an ergonomic office chair.
Most of these chairs incorporate amenities such blood flow increase, neck and back support, synchronization of the spine, personal care, and more so you can enjoy a comfortable work environment for long hours.
The EvoChair of Autonomous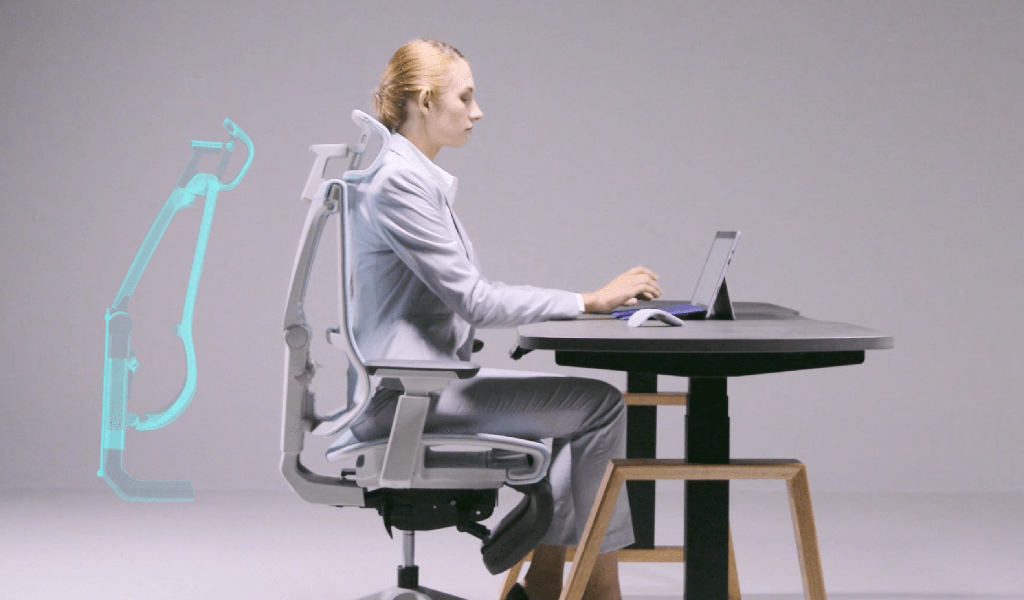 It's by no accident that Autonomous.ai is a leading authority when it comes to ergonomic office chairs and other office equipment. Much of the success can be attributed to constantly providing innovative products to users all the time.
The EvoChair is one of such products. It's designed to take your comfort to the next level with innovative features such as 3-D adjustable headrest, extendable leg rest, excellent flexibility, multi-dimensional adaptability, and more. The premium experience is further enhanced by performance-focused materials, such as the miracle mesh as well as stainless steel gas lift.
Herman Miller Embody Premium Seat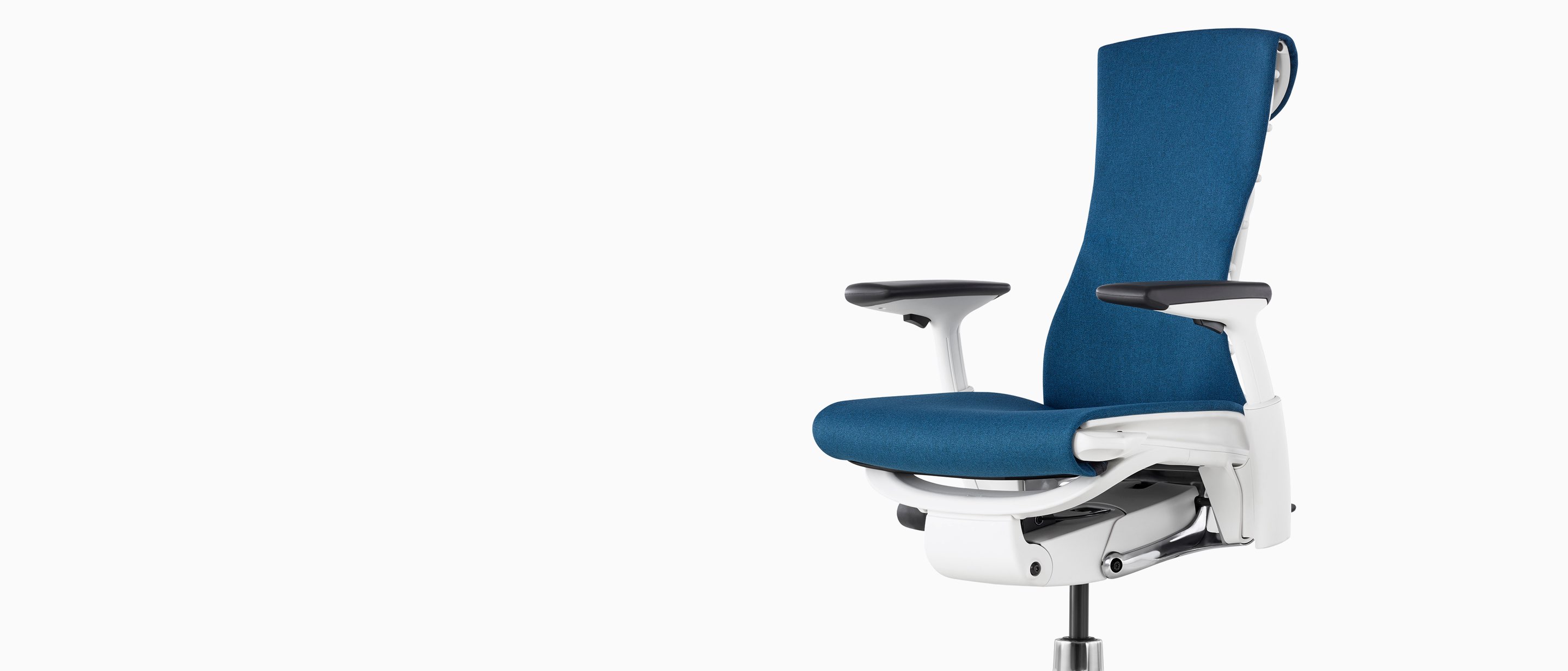 This seat literally takes the pressure off you and takes your comfort level to greater heights. The seat and backrest are designed with a Dyna-Matrix of pixels to minimize the pressure accumulated from sitting by stimulating blood flow through your body.
In addition to providing great support for your lower back, the chair's back is designed to move with your back for improved back support. Also, through adjustment to a neutral position that strikes a balance between your bodyweight and the chair, you are able to achieve complete synchronization of the spine.
Steelcase Leap Fabric Adjustable Home Chair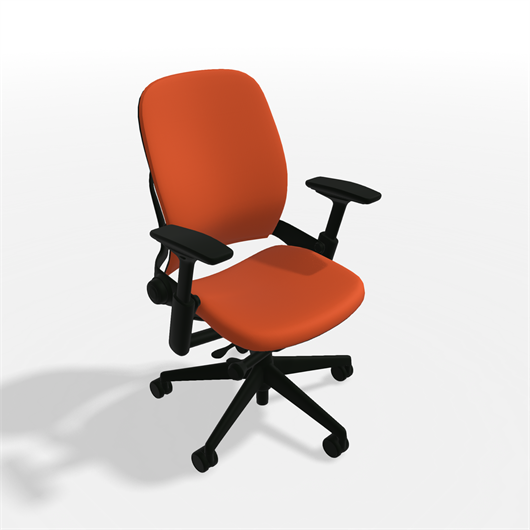 This office chair comes with ball and socket armrests whose functionality is almost similar to that of a human shoulder, thereby offering you great comfort and care.
With this chair, you are assured of a high level of adjustability, meaning you can always sit according to your preferences every time. Various controls such as Upper Back Force, Lower Back Firmness, and adjustable armrests allow motion in four different directions, thus you can adjust your position any way you like.
The chair also includes a natural glide system that allows you to slide forward or recline naturally as you go about completing your tasks at work. Also, enjoy extra comfort and convenience thanks to additional features such as variable backstop, flexible seat edge, lower back firmness mechanism, adjustable lumbar support, adjustable seat depth, and more.
Mid Back Mesh Ergonomic Computer Chair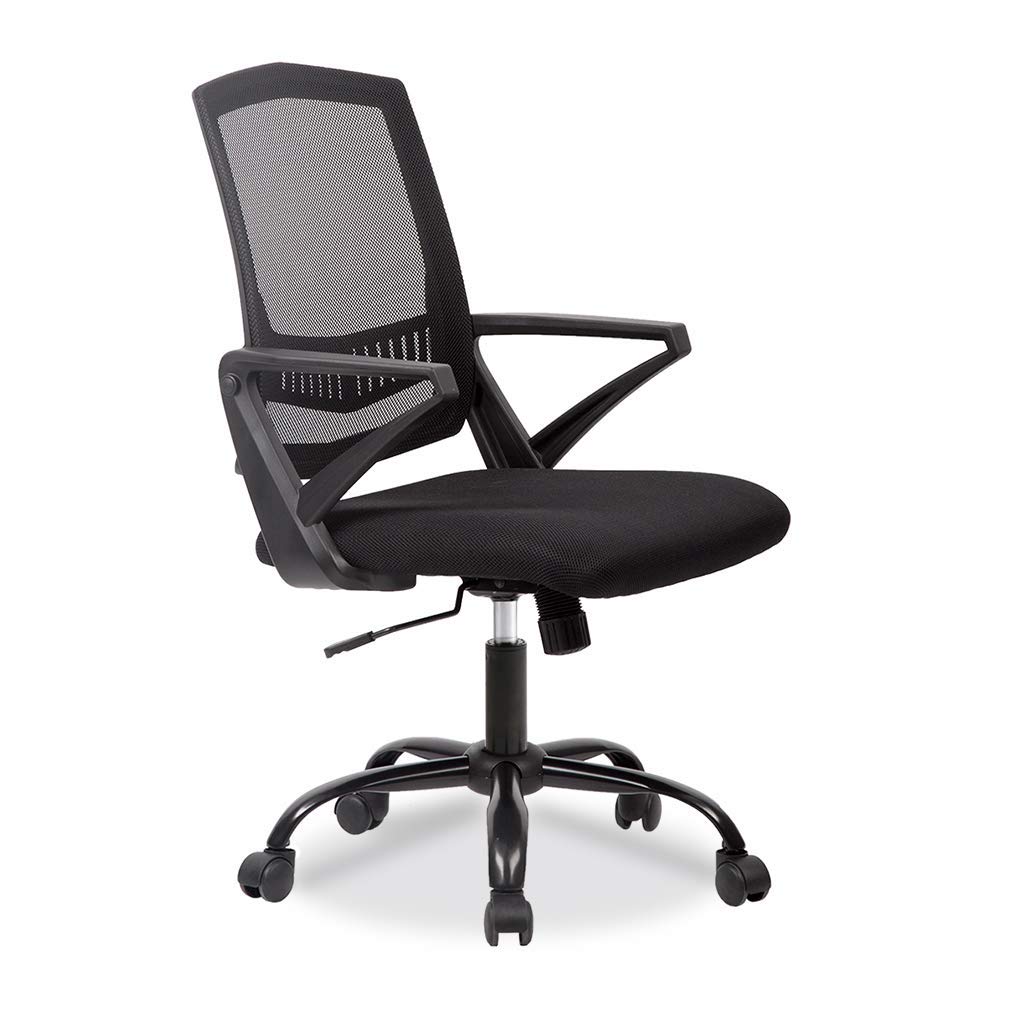 If you would like to enjoy the convenience of being able to sit comfortably for long hours on a tight budget then this is the chair for you. All this is made possible through well-cushioned seating, stable support and more.
The fact that it's a mesh chair also gives it great breathability. For this reason, you are able to concentrate on your work without having to worry about a sweaty back, especially during hot conditions.
The chair also comes with in-built lumbar support and padded armrests for added comfort. It's heavy duty metal base also assures you of long-term stability, strength, and durability.
SAYL Mesh Chair by Herman Miller
https://www.hermanmiller.com/en_lac/products/seating/office-chairs/sayl-chairs/
Innovative design, lightweight, affordable, and more are some of the words that best describe the SAYL Mesh Chair. Its award winning design takes cues from how the Golden Gate Bridge was designed; no wonder it's so strong. This is especially true for the Y-Tower and Arc Span.
The idea is to support a significant amount of pressure on a single tower. It's complicated to let a great amount of weight be supported by just two points, but this chair has done it so perfectly. The best part is that this design has paid off, making the SAYL chair sturdy even though it has no frame to hold its back. The innovative design has also helped with cutting down on weight and cost.
Argomax Mesh Ergonomic Office Chair
https://www.amazon.com/Argomax-ergonomic-office-chair-EM-OC002/dp/B01GRGQ2WK
In addition to its superb comfortability, the Argomax Mesh Ergonomic Chair also comes with a wide range of features so you can have an unforgettable experience at the office. Notable features include 4—D armrests, super comfortable back support, adjustable back rotary knob, backrest angle lock function, breathable mesh, and more.
Herman Miller Classic Aeron Chair
http://store.hermanmiller.com/office/office-chairs/aeron-chair/2195348.html?lang=en_US
Designed to improve comfort as well as productivity, the Herman Miller Classic Aeron Chair has truly earned its spot on this list. Its high tech fabric is not only beautiful and exotic but also improves performance by distributing pressure over wide areas, thus ensuring your back is relieved of backaches and pains.
The mesh also comes in handy during hot weather by improving air circulation, thereby preventing a build-up of sweat.
This ergonomic chair also aids to improve your blood circulation, so you can think more clearly and stay focused. Other notable features include lumbar tilt, forward tilt, and rear tilt lock.
Serta Comfortable Executive Office Chair
https://www.amazon.com/Serta-Executive-Office-Bonded-Leather/dp/B00AVUQPSU
Designed with a good balance of innovation and quality, this chair stays true to its promise by providing you with excellent comfortability for several hours. Enjoy a relaxing and soothing sitting experience, thanks to the chair's plush layered body pillows and soft-pillowed headrest.
The chair is upholstered in durable but soft microfiber, which is resistant to strain, easy to clean, and doesn't absorb much dust. The pneumatic gas lift allows you to adjust the chair to any position of your choice.
Ergohuman High Back Ergonomic Office Chair
https://www.thehumansolution.com/raynor-ergohuman-chair-me7erg.html
Designed with a fashionable yet functional breathable mesh, the Ergohuman High Back Ergonomic Chair offers improved support, increased air circulation, and fantastic comfort.
The chair comes with a wide range of adjustable features such as seat depth, arm height, tilt tension control, back angle, tilt angle, and more to allow for effortless movement.
Steelcase Ergonomic Office Desk Chair
https://www.steelcase.com/products/office-chairs/gesture/#product-range
This chair comes with a unique 3-D LiveBack feature that enables it to adjust its spine by mimicking your movements. The synchronized interface is meant to support a wide range of postures by the arms, neck, and back.
Comfort is greatly enhanced by the air pockets placed beneath the foam in the seat. Its strategically positioned armrest, and soft seat edges also contribute tremendously to overall comfort.
GM Seating Ergolux Genuine Leather Executive Chair
http://www.gmseating.com/products/product/361-gm-seating-ergolux-genuine-leather-executive-hi-swivel-chair-chrome-base-with-headrest-brown
This is a budget ergonomic chair that's not only suitable for office users, but also for gamers. It's constructed with pure premium leather, hence its professional look. Also, its height adjustable backrest provides a significant amount of comfort, thus assuring you of excellent reliability even during long hours of work at the office.
Other notable features include 360 degrees swivelling for enhance multi-tasking, seat slide adjustment feature that caters for both short and tall people, top quality nylon casters for smooth mobility, and more.