When you are in the market for a new office chair, it is likely that you will be trying to check a few boxes off on a wishlist. Those boxes might be color, size, comfort, and a variety of other categories. When you break down the benefits to a state of the art office chair, it is clear that a few characteristics are a must when buying a new chair, and the answer to the best option might surprise you. For many of us, spending a lot of money isn't an option, which is why this article will dive into the best office chair for under $100 to make sure you make a smart choice.
Qualities of a Great Chair
A good office chair should make it easier for you to do your job while being easy on your back and not affecting your health in a negative manner. Here are some features you should be looking for when you buy an office chair.
Value for the Price
If you have been hunting for a new chair for quite some time, you know how expensive some of these office chairs can be. If there is any one factor that you can change to make spending eight hours a day in an office easier, it's your chair. There is no shortage of evidence proving that being stuck in a chair for too long can increase the risk of cardiovascular disease and worsen back pain. In fact, sitting too much is even called worse than smoking. Many people who have office jobs develop problems like numbness, spinal misalignment, joint pain, neck pain, and herniated discs — usually from sitting too long on a poor quality chair without support. While you probably do not want to spend a lot of money on a chair, a high-quality ergonomic chair is an investment in your health, comfort and productivity. For the health benefits, you don't need an expensive chair, and everything you'd look for in a great seating option for the office can be found at a low cost.
Why Some Chairs Cost So Much
A lot of chairs cost a ridiculous amount of money. Often, materials add to much of the cost, and that has grown as scientists have researched and used destruction testing on many different kinds of materials. All of this has been done in order to ensure that every material is of the highest quality. It used to be a concern that if you bought cheaper seating options for the office that you would receive a cheaper chair. That's not the case anymore. In fact, as technology has grown, favorable materials actually get cheaper, and companies can use state of the art materials at a low cost. Some still choose to charge the higher fees, but other companies like give you the highest of quality with a price you can afford by creating creative options for seating, like ergonomic stools.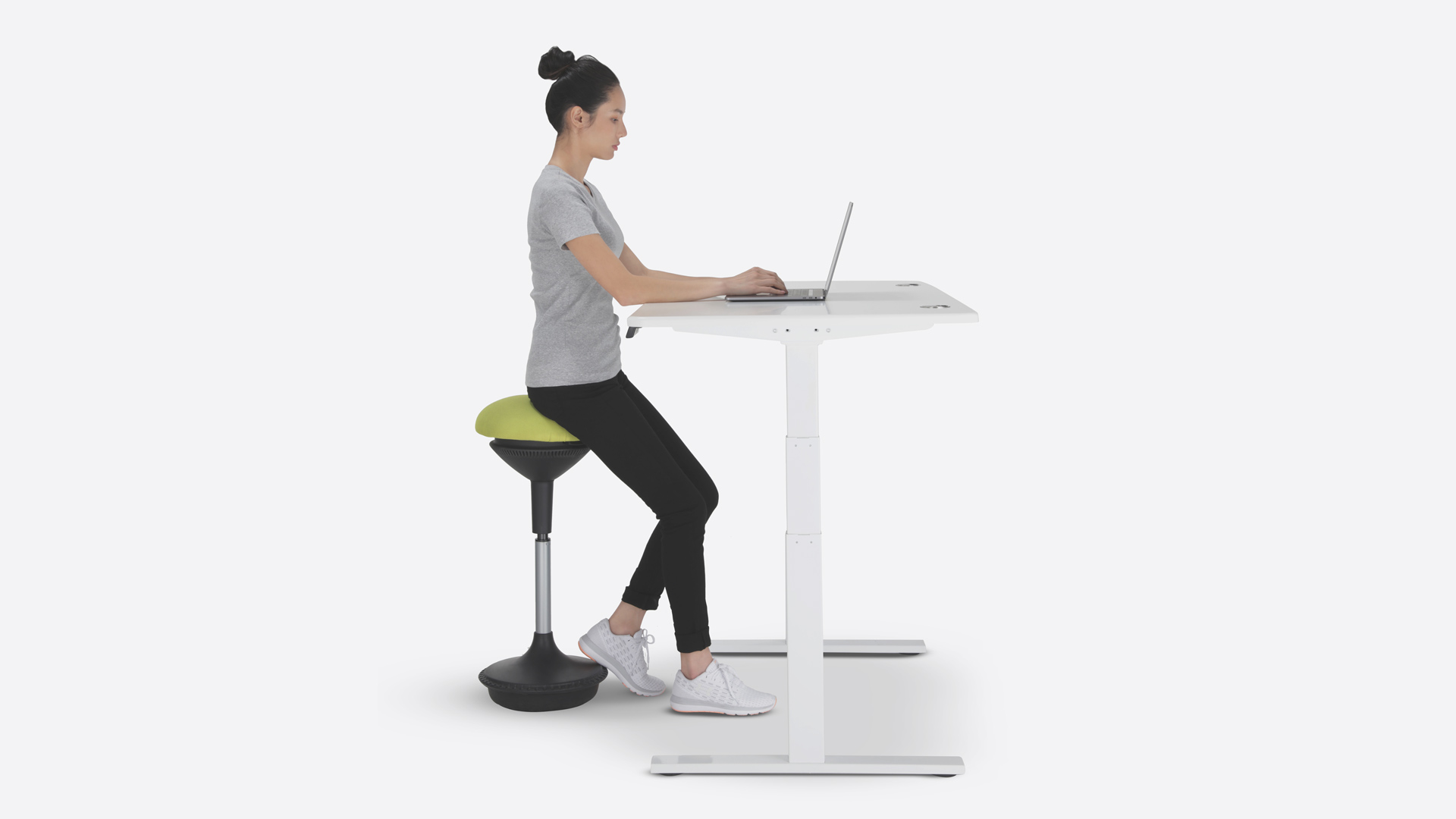 Doctors have also been researching for years about the effects of sitting for long period of time in chairs and have been using that information to help create the most ergonomically sound chairs as well as help companies understand the importance of such a chair. When sitting for long periods of time in a poorly designed chair, it has many negative effects on your body such as organ damage, leg disorders, and even muscle degeneration. Especially since most people will be sitting in these chairs, at their desks, for nearly all of the 40+ hours a week they are at work. But, if you are using a higher quality chair, an ergonomic chair, it will help give you better posture, allow you to adjust the chair in a way that is most comfortable to you and will even prevent all the negative effects you could potentially have. Again, it may have been once true that cost played a role in ergonomics, but brands are now creating ergonomic seating options for a low price. You do not have to pay ridiculous amounts of money for an ergonomic seating option. Autonomous has perfected the ergonomic designs of their office furniture while keeping costs consumer-friendly.
Last but not least, engineers have also done lots of work to help make sure that you will be able to have the most customizable chair while never skimping on the sturdiness of it. Many find nowadays that more customization is available in stools. When you go to your local store to search for a chair, you usually only have a few options at hand, however, when you search online, you get the most options, including ergonomic stools. Some of the most expensive chairs have fewer adjustments, this is due to the fact that they are not able to deliver a sturdy, or cheap, chair with all the additional knobs and levers because they are more about a look or brand. But, with the more creative designs like stools, companies are able to deliver more adjustment on the seat and height adjustability all the while allowing it to withstand years of use, and this is due to the fact that they are putting more time into the experience of sitting rather than the looks or cost.
Skip the Chair, Grab the Stool
The best office chair under $100 isn't a chair at all. It's the $99 ErgoStool from Autonomous. Sit comfortably and creatively with the best bet for bodily wellness and mindful working.
For an easy, ergonomic answer to your seating woes at the office, turn to the Autonomous ErgoStool, an affordable seating option you can trust. Your ErgoStool is affordable and adjustable, to the point that you can recreate everything from an office chair to a near standing position. All of which is your choice with easy to use adjustable controls. The height range on the ErgoStool are fantastic and fit everyone's needs. With a 10 inch range, you can find your perfect level, whether you feel like sitting or just taking a little load off of a standing position.
Move naturally on the ErgoStool with a natural wobble that helps build balance and core strength. When you stand, your body naturally changes posture to help spread the energy used to hold your body up throughout the entirety of your being. The ErgoStool of Autonomous simulates this, and your body after a few weeks of using the ErgoStool will thank you. For $99, there isn't a better option on the market for the price. Buy your ErgoStool today for an affordable option that helps your body and proves that you do not have to overpay for great office seating.