Office furniture including chairs, desks, tables, stools, and cabinets are an important part of your work ethics that define your values and commitment towards your work. Even if you don't have to work for long hours in your office, still your office chair remains as a symbol of your designation. With such a quintessential role being played by the office chair, it is important to select the best piece of furniture that matches your style, passion, and specific designation.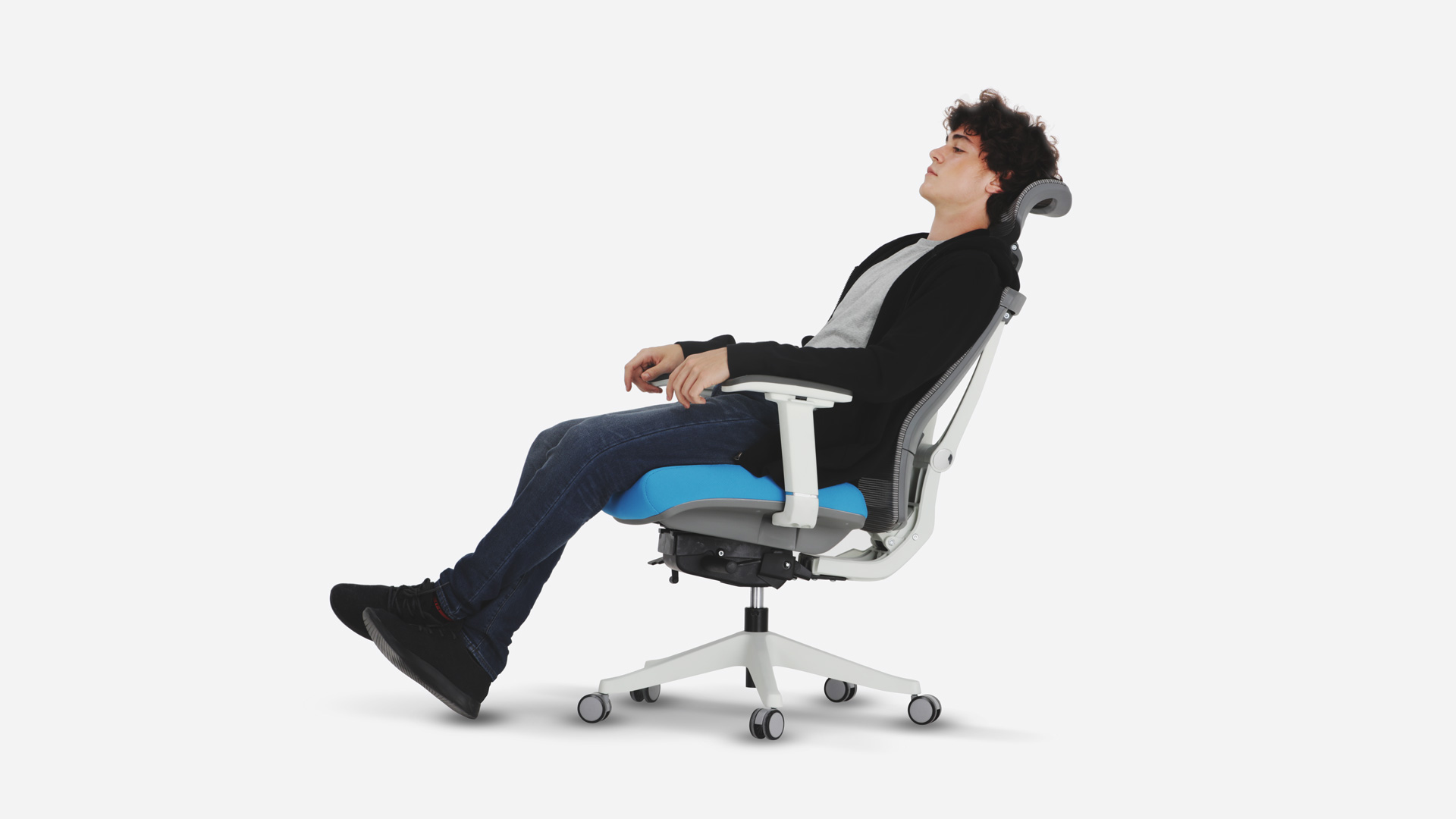 But the important question that lingers while you want to purchase a piece of office furniture is – Does it matches your workspace environment? The answer to this question lies in the simple notion that you should only purchase an office chair if it adds value to your workplace. It is also an important point of view that an effective office chair provides you with the comfort and leisure to work at an optimum rate without feeling excessive tiredness or lethargy at work. Such an important notion adds to the increase in performance and productivity of every business organization.
However, the problem is the selection of an optimum piece of furniture from a plethora of options. Over the last decade, chair manufacturing and production have become a hi-tech process. Now, it involves a number of methodologies that are regulated by computers, and other electronic devices.
Such an incorporation of state-of-the-art engineering processes into the designing of office chairs has created a wave of high-performing office chairs that are absolutely effective at every workplace. Besides, the new office chairs available in the market have a wide range of features and functions, with an affordable price tag.
The process of selecting an effective office chair is streamlined by our series of articles on ergonomic office chairs. In the last two articles, we compared the Ergo Chair 2 by Autonomous with two different office chairs from different manufacturers. In today's article, we will compare the Autonomous Ergo Chair 2 with Staples Glenvar Leather Chair. Both the chairs are equivalent in features, functions, and style. However, our analysis investigates the different features in both the chairs in detail, so that you can have a better idea to select the product which best suits your requirements and provides a high value for money.
Important Considerations for Selecting the Right Office Chair
It is an important factor to consider that an office desk chair is not an ordinary piece of furniture. It is not just meant for decoration but also to provide you comfort for long working hours. Moreover, office chairs are not only limited to office spaces only, but they can also be adequately placed in homes, institutions, and libraries.
With the changing requirements of the business sector, it is evident that top class infrastructure and work environment has become a necessity for every successful company. It includes using the best available equipment to develop an effective workplace for the employees or the workforce. Inherently, office decorum includes paint color, theme, and complementary furniture that reflects the values and philosophy of the company. Therefore, it is essential to only select the office furniture including desks, tables, and chairs in accordance with the brand identity of a company.
Apart from the styling factor, another important factor to be considered before purchase an office chair is the employee health. As per industrial standards, all employees and workers must have a proper seating setup to proliferate working. To remain healthy is important for employees, hence, office chairs are incorporated with features such as posture customization, tilt mechanism, and other customizations to provide seamless comfort and support. It has been found in studies that incorrect posture and positioning can cause cervical issues, spine problem, and disc relocation.
Lastly, we have considered the price point of every office chair as a strong factor to determine its purchasing. If the chair is too expensive, it can affect the financial budget of the company. On the other hand, if the chair is too cheap, it may have been manufactured from sub-par materials. Hence, it is important to select the best available chair, within the budget of every company.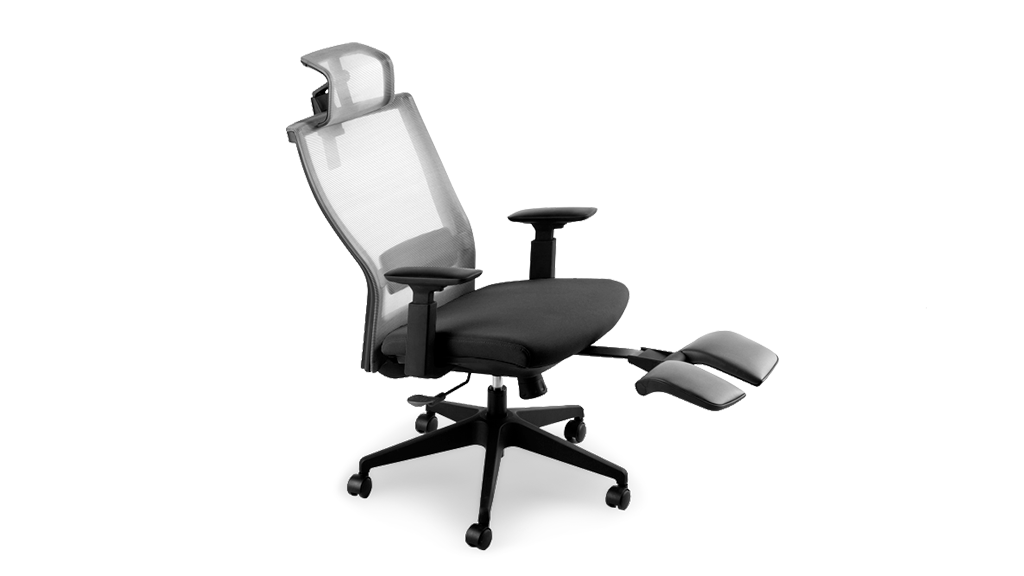 Autonomous ErgoChair 2
The ErgoChair manufactured by Autonomous is an exquisite piece of office furniture. It has highly elegant visuals, with its hi-tech design. It is priced at a decent rate of $299. The company also provides a hassle-free return period of thirty days after the purchase, if you're not satisfied with the features of the chair.
Package and Assembly: The product is neatly packed by the company to avoid any damage while shipping. It shows the commitment of the company towards its product. Further, the assembly of the product is easy and only takes about 20 minutes. Autonomous have provided the tools and equipment required in the entire assembly process in the packaging only. The design books supplied by the company is very informative, filled with over a dozen pictures with a detailed description of each step. This ensures that you're able to assemble the product with ease and convenience.
Design and Styling: The office chair is very elegant in terms of design and styling. It is a blend of Italian and Korean styling which provides it a dynamic outlook. It has a unique tilt-tension mechanism which is purely Italian in origin. On the other hand, the ErgoChair 2 has a distinct all-mesh styling, which hails from Korea. The outlook of the chair is very hi-tech and adds to its aesthetic appeal. Overall, the product looks classy and would suit all types of workplaces.
Features: Autonomous have emphasized intensely on the seating comfort and comprehensive back support in the Ergo Chair 2. The product offers a durable framework, with a number of customizable features. The all-new mesh design provides a unique style to the chair, as well as keeps you aerated while working for long hours. The breathable fabric encourages matchless comfort, and convenience. Autonomous has worked brilliantly to reflect their philosophy – to achieve an advanced art of seating, in this chair.
ErgoChair 2 also provides the full-scale capability to rotate at complete 360 degrees. It ensures that you can rotate the chair in any direction you want to, without much effort. Besides, it provides full-body support to the seated person that allows you to sit, move, and rotate yourself in virtually any possible angle. A healthy posture is important to regulate your blood circulation and keep your mind in perfect shape. The chair ensures you a perfect seating posture that makes sure that your back is under no stress.
The ErgoChair 2 is equipped with a prolific lumbar support that can be adjusted as per the user's preferences. It provides a highly comforting feel to your lower back and ensures that you tireless over a long period of time. Further, to adjust the lumbar support, you just have to pull down the side handle and adjust it accordingly.
Pros: The ErgoChair 2 by Autonomous is loaded with a number of important benefits that sets it apart from its competition. It includes:
Variety of ergonomic adjustments that provide you complete customization of the chair.

Highly sturdy and durable construction that allows you to use this piece of furniture for many years.

A total of 30-day return period that allows you to return the chair in case you're not satisfied with its features.

Capability to regulate as per your neck, back, and head resting position and prevent you from getting tired soon.

Straightforward assembly that takes only about 20 minutes.
Cons: There are some cons of the ErgoChair 2 as well. It includes:
With the number of loaded features, it becomes difficult for a user to acclimatize himself with all at once.

Shipping process of the company is prone to delays.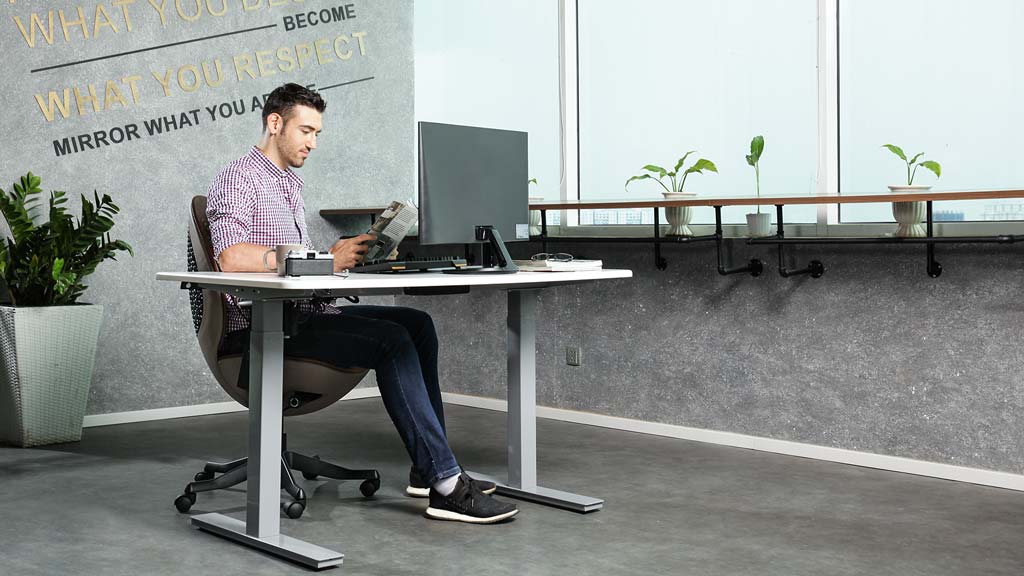 Staples Glenvar Leather Chair
The Staples Glenvar Leather Chair is a comfortable chair that has a very old-school design. It's priced at $299 and available in black leather only. Even though the chair has a traditional styling, it is sophisticated and reflects a high degree of workmanship involved in its construction.
Package and Assembly: The Staples Glenvar Leather Chair is carefully packed and shipped. It takes about 30 minutes to assemble the product, and you don't need any expertise or skill to assemble it. Unlike its competitors, the company has taken great care of adding extra padding to avoid any damage to the chair while shipping.
Coming to its assembly, the chair takes about 35 minutes to assemble up. The instruction booklet provided in the packaging is easy and convenient to understand. It is filled with different images that help you to assemble the chair easily. Although, a major drawback here is the lack of any specialized tools provided with the packaging to assemble the chair. You will need to arrange distinct torque drill, and hex screwdriver to join the various parts of the chair. Another important factor in the assembly was the lack of screws which caused a problem.
Design and Styling: The design of the chair can be best described as an old-school office chair. It delivers a unique and contemporary feel with its plush leather work. The extra cushioning on both the sides of the chair are adequate to comfort you for long periods of time. Another distinct factor in styling is its closed loop arm style that is easily recognizable.
It has to be considered that the company has used best-in-class leather, cushioning, and other materials to build this chair. The users can be care-free about its long-term usage, and durability. Its unique styling also lets it fit inside any office or workplace. Apart from the mixture of traditional and contemporary styling, the chair is wide and roomy in its built. Thus, providing extra comfort for people weighing up to 270 lbs.
Features: The Staples Glenvar Leather Chair has a number of important features including height adjustment, tilt adjustment, backrest adjustment, and armrest adjustment. Furthermore, it provides ratchet back height adjustment functionality that is able to maneuver the lumbar support as per your preferences.
It has a curved shape back, which ensures that you are seated in a comfortable and correct posture. It provides free 360-degree swivel rotation that ensures that your work is never affected while maneuvering the chair.
Pros: The Staples Glenvar Leather Chair available at Wayfair provides wide-range benefits that make it a unique and ideal piece of furniture.
Its traditional and contemporary styling is unique and adds grace to every office space.

It provides a polished black leather finishing that is comfortable and unique at the same time.

The Staples Glenvar Leather Chair offers adjustable arms with optimal positioning feature that allows you to customize it as per your requirements.

The price-tag of $299 is not a dent on your budget.

The Staples Glenvar Leather Chair is extremely durable, and you can be care-free to use it for many years.

The strong lumbar support maintains the correct posture, and provide you a healthy and comfortable seating experience.
Cons: There are some minor drawbacks in the Staples Glenvar Leather Chair, which are compiled below:
The assembly of the chair is a bit tiring than its competitor – Ergo Chair 2. It takes more time, and you need to arrange certain tools on yourself to assemble it.

The company doesn't provide you any solid return policy, which is a major flaw.
Conclusion
In this article, two different office chairs – ErgoChair 2 by Autonomous, and Staples Glenvar Leather Chair are compared. Both the chairs are unique and different in their styling and outlook. However, there are various similarities in the number of features provided by both of them. Importantly, the ErgoChair 2 is more of a hi-tech design, one which is made for the future. On the other hand, the Staples Glenvar is more of a traditional, sturdy, and reliable design which is timeless and goes with any decorum.
Selecting a winner, from both of these chairs is a difficult process. However, the ErgoChair 2 is slightly ahead of its competition because it provides more features in terms of return policy, and assembly.