If you are one of the many people, who spend most of the working hours sitting, the most valuable investment you can make is purchasing the best office chair for posture. With the fast changing world of advancement and competition, many people hardly get enough time to stretch and take care of themselves. Consequently, there has been a lot of evidence showing that being stuck in a standard chair for too long can cause or worsen back pain and potentially increase the risk of cardiovascular disease.
Many individuals who have office jobs tend to develop issues like spinal misalignment, neck pain, numbness, herniated discs, and joint pain.  This is usually due to sitting for too long on poor quality chairs that do not provide proper support. While most people do not like to spend a lot of money on a chair, but purchasing the best office chair for posture is a worthy investment in terms of comfort, health, and productivity. Here we look at one of the best office chair for posture that you should consider.
Best Office Chair for Posture – Autonomous ErgoChair 2 Office Chair
The Autonomous ErgoChair 2 is among the best ergonomic chairs that offer excellent support for a healthy posture. It features a mixture of Italian and Korean designs, which makes it an elegant piece of furniture to have in your workplace. The office chair is pure hi-tech and well designed to ensure that you get the balance and the comfort that you need throughout the day.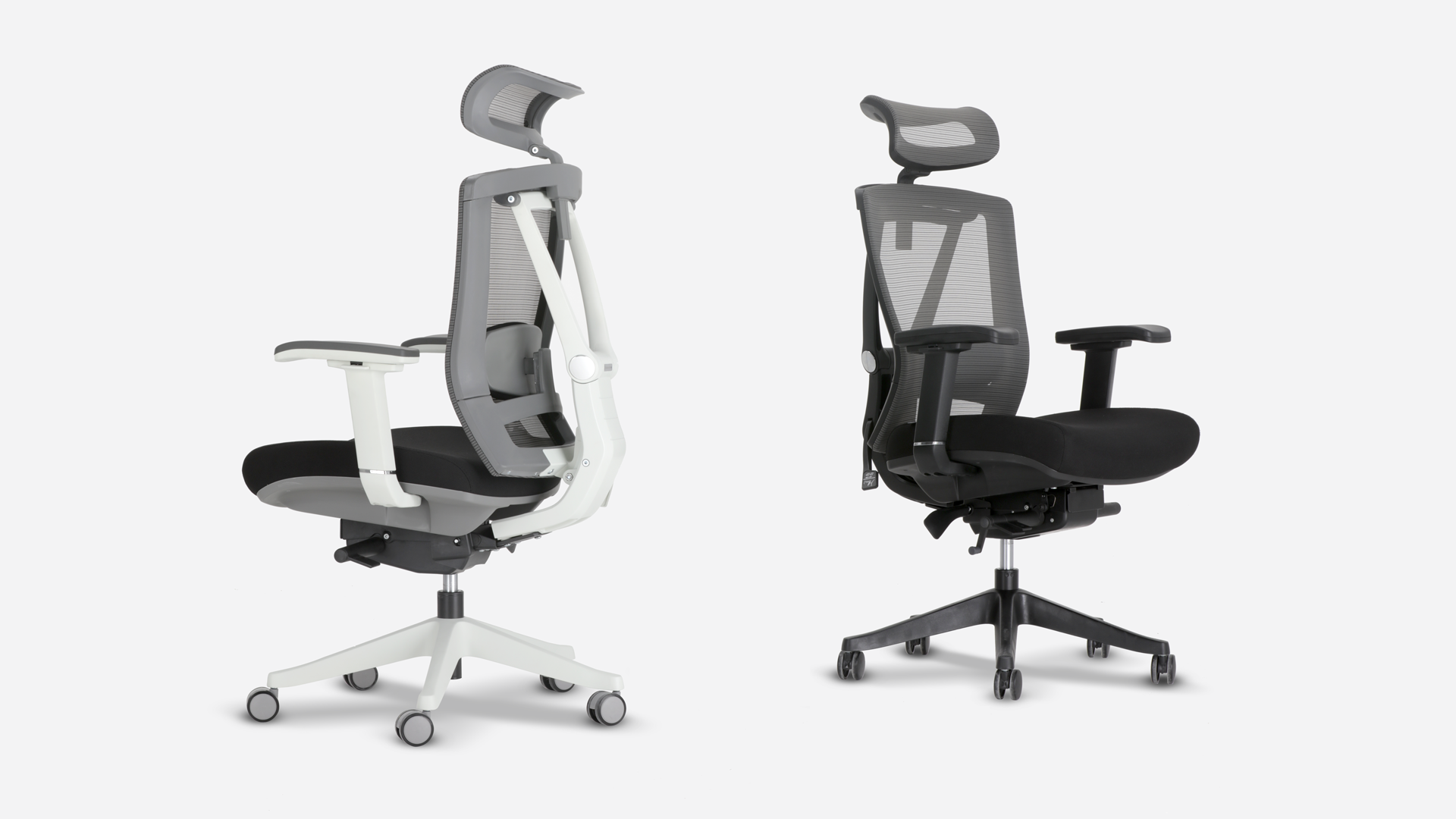 Assembly: When it comes to assembly, ErgoChair 2 is relatively easy to assemble as it hardly takes 20 to 30 minutes to put everything together. Moreover, the chair offers all the required tools to assemble the furniture in the package. The package also includes a top-notch manual with excellent details to help you join the parts of a chair with ease. In addition, the instruction booklet contains interactive images that make the whole assembly process hassle-free.  
Design and Ergonomics: Coming to design, the Autonomous office chair is a mixture of Italian and Korean designs. The piece of furniture is fully adjustable as it is equipped with tilt tension mechanism, which is a trademark of Italian artisanship. This fantastic feature allows you to tailor the resistance and support of the chair to suit your requirements. Besides, the chair features an all-Korean design mesh back that provides proper cooling and ventilation allowing you to stay in harmony. The breathable and responsive mesh back minimizes any precipitation. Moreover, it allows your back to be aerated ensuring that you remain work-ready throughout the day.
Key Features: Autonomous is committed to building the best and the most comfortable furniture that are ideal for various workplaces. For ErgoChair 2, the company has intensely focused on comprehensive back support, and seating comfort since the entire ergonomics and structure of its design are based on their philosophy to attain an advanced art of seating.  The chair comes with a highly durable construction with a unique breathable fabric and a variety of customizable features designed to suit your needs and improve your productivity.
It also prides of a fine Korean mesh that offers a new level of ergonomics. The breathable fabric provides unmatched support and comfort for long working hours. Consequently, the company claims that ErgoChair 2 provides productivity at work and enhancement to your lifestyle.
The Autonomous ErgoChair 2 is fully adjustable and built to provide 360 degrees flexibility. Therefore, it has a full-scale capability to be adjusted in virtually every direction and angle, unlike most standard office chairs. It also comes with a full-body support feature that is available in any seated posture or position.
With the flexible design and unique full-body support, the ergonomic chair allows you to maintain a good body posture for a comfortable and healthy seating experience. Furthermore, maintaining a good body posture also helps keep your mind sharp and most importantly enhances your blood circulation.
The ergonomic chair also comes with adjustable lumbar support that helps relieve strain in your lower back, especially when sitting for long hours. This makes it ideal for people with chronic lower back problem. In addition, the process of adjusting the lumbar support is straightforward. You are only required to pull down on the handle to adjust the back support feature.
Pros
The Autonomous ErgoChair 2 offers several benefits. Here are some of the major ones:
   Durable construction that offers long-lasting reliability

   Comes with a wide variety of customizations that allows you to adjust it to your preferred head, back, and neck resting position

   A high number of ergonomic adjustments

   30-day return period

   Features a modern design that makes it easy to assemble

   Made of highly breathable fabric

   Easily adjustable for a wide range of sitting postures

   Ideal for people with lower back problems
Cons
Just like other top quality products in the market, the ErgoChair 2 has a few areas where some users feel that it needs improvement. These include:
   Some of the users have expressed their concerns about delays in shipment

   A high number of customization options are incredible, but gaining control of all the functions and features can be time-consuming
Conclusion
If your job involves spending long working hours sitting, you need to invest in a good ergonomic office chair. Choosing the best chair for posture keeps your mind sharp and ensures a good blood circulation allowing you to remain work-ready throughout the day. The Autonomous ErgoChair 2 is a durable, highly stylish and an elegant piece of furniture that is ideal for different workplaces.
In addition, the chair is equipped with a wide range of customization features and ergonomic functions. It also offers multiple adjustment options that allow you to adjust its tilt, height, rocker resistance, armrest position, and backrest position.
The Korean mesh back design enables you to stay in harmony with proper cooling and ventilation. This unique feature helps minimize any precipitation by keeping your back aerated throughout the day. With the customizable functions and features, the ergonomic chair will bring productivity at work and improvement to your lifestyle.